Thane man working with Islamic State caught in Libya: ATS
Published
Dec 10, 2016, 3:15 pm IST
Mumbai: A 28-year-old Thane youth, who allegedly joined terror outfit ISIS, has been apprehended by enforcement agencies in Libya, ATS officials said on Saturday.
Tabrez Mohammad Tambe, a resident of Mumbra in neighbouring Thane district was caught early this week from the oil-rich country, where he had joined ISIS with his friend Ali, a senior ATS officer said on the condition of anonymity.

Tabrez had left India earlier this year to go to Egypt for a job and landed in Libya, where he was said to be fighting for ISIS against US-backed forces, the officer said.
The ISIS recruit was in contact with his family till last week through cell phone and social media, he said.

Indian agencies were keeping a close watch on the activities of Tabrez, more so after his younger brother approached ATS and filed a complaint against him.
"Tabrez had been located to Libya and we were keeping an eye on his activities since last few months," the officer said.

Also, ATS is gathering information on whether some more people are in touch with Tabrez, he added.

Tabrez's family members had been asking him to return to India, but he seemed to have taken fancy to the 'cushy' life with the terrorist organisation and even asked them to join him and 'settle' down in the country from where he is operating now.

"Sensing that he was in the wrong place, his (Tabrez's) brother asked him to return to India but he rejected the plea and said you (family members) come here as life is cushy," an ATS official said on Friday.
Tabrez was in contact with his wife, brother and mother and told the family about his activities for the banned Islamic State.
ATS feels Tabrez, who completed his post graduation in cargo management and transportation and got married three years ago, has actively participated in ISIS operations.

He visited some countries in the last five years for jobs, the official had said adding it was Ali who prompted Tabrez to join ISIS.
Both knew each other as they worked together at Riyadh in Saudi Arabia a year ago, he said.

"We are collecting information about Ali. We are not sure whether Ali is Indian or not. As per our information, he has visited India before," Mumbai ATS chief Atulchandra Kulkarni said.
ATS has already registered offences against Tabrez under various sections of Unlawful Activities Prevention UAPA.
Another Thane man allegedly joins ISIS: ATS
Published
Dec 9, 2016, 11:17 am IST
Mumbai: A 28-year-old man from Mumbra in neighbouring Thane district has allegedly joined banned terror organisation ISIS, according to the Anti-Terrorist Squad (ATS).
Tabrej Noor Mohammad Tambe, who had left the country to visit Egypt and Libya, has joined ISIS and a complaint in this connection has been lodged at Kalachowki unit of the ATS by this brother, Mumbai ATS chief Atul Kulkarni said on Friday.

Tabrej is believed to have joined ISIS with one of his friends Ali who is from Saudi Arabia. Tabrej was in contact with Ali since last few years as both had worked together in Riyadh, the officer said.

ATS has registered an offence under sections of 16,18,18 (B), 20,38,39 of Unlawful Activities Prevention Act (UAPA). Further investigation is underway.
Last month, the Lok Sabha was informed that NIA and state security agencies have so far arrested 68 supporters of dreaded terror outfit ISIS in various parts of the country.
According to Minister of State for Home, Hansraj Ahir a total of 50 people have been arrested by security agencies during the current year of whom 11 belonged to Maharashtra.

ISIS is using various platforms to propagate its ideology and to attract recruits from across the world, he had said.
Life is good here, you must come too: ISIS recruit from Maharashtra tells family
Mumbai, Dec 10: Life is good here and you must come here too is what the 28 year old Tabrez Mohammad Tambe told his family after he allegedly joined the ISIS. The Maharashtra Anti Terrorism Squad which is probing the case against Tambe following a complaint by his brother says that he had travelled to Libya to join the ISIS.
While the family pleaded with him to return as he landed in the wrong place, Tambe would tell them he had made up his mind. "It is nice over here and I am at the right place. You must come here too," Tambe told his family. A team of the Central Intelligence Bureau is recording the statements of the family members along with the ISIS. It has been found that Tambe had travelled along with a person called Ali to Libya. The family suspects that it was Ali who may have indoctrinated Tambe. Join me here: Tambe was adamant and would not listen to his family. He constantly reiterated that he was in the right place. It is a good life here he would tell his family who tried everything to convince him to return. Tambe a resident of Thane is said to have been brainwashed by Ali. The ATS however does not have much information on Ali.
The investigators are trying to piece together evidence to gather more details on Ali. All the information that has been pieced so far on Ali is based on the statements given by the family members. The ATS and the Intelligence Bureau is trying to get more leads on Ali's credentials. It appears that Tambe was in touch with Ali for long. Ali may have indoctrinated him. What we know is that Tambe had travelled along with Ali to Libya. Ali had come to Thane from Saudi Arabia and spent time with Tambe in 2015. A few months later he along with Tambe left India for Libya. The ATS says that both are with the ISIS now.
The Maharashtra Anti-Terrorism Squad
(ATS) on Friday registered a case against a Mumbai youth who allegedly fled from India to join the terror outfit Islamic State (ISIS). The case against Tabrez Noor Mohammad Tambe has been registered on a complaint filed by his brother.
ISIS: Visit by Pak national to Thane under ATS scanner
Investigations show that Tambe had met with Ali in Saudi Arabia. Tambe had been working in Saudi Arabia as a logistics officer. It is here that that is came in contact with Ali who is then alleged to have influenced him to join the ISIS.
Tambe originally hails from Ratnagiri district in Maharashtra. He did his schooling there before he moved with his family to Mumbra. His parents have told the ATS that he was good at studies. He showed no signs of extremism. In fact he was good at sports and also took part in a lot of charity events. They say that it was only after he came in contact with Ali did his perception change.
Mumbai: Neighbours ask ISIS man's relative to leave
Updated
Dec 13, 2016, 3:52 pm IST
Mumbai: Residents of Mumbra's Saif building have asked Tabrez Tambe's mother and siblings to vacate the sixth floor flat they had been living in on rent, following the news of Tabrez, 28, joining the Islamic State of Iraq and Syria (ISIS).

It was Tabrez's younger brother, Saud, who had informed the Anti-Terrorism Squad (ATS) last Thursday that his elder brother, the former, has joined the banned outfit and could be in detention in Libya. ATS officials had questioned the building's residents for three days to get clues.
Mumbra IS recruit deposited Rs 5 lakh into brother's account
Posted 20-Dec-2016
To facilitate his and friend's journey to Egypt, ISIS recruit from Mumbra, Tabrez Tambe had deposited Rs 5.17 lakh in his brother's bank account before leaving the country in January, ATS officials said yesterday. Tambe had left in January along with his friend Ali Al Shahri, a Saudi national. Tambe was detained in Libya recently.
Few days before his journey to join the terror group, Tambe had deposited Rs 4.20 lakh on January 5 and Rs 97,000 on January 8 in his brother Saud Tambe's account with a private bank. The money was meant for their ticket fare, according to the officials. It is also revealed that Ali had sent Rs 26,883 to Tambe through Western Union Money Transfer in November 11 this year. ATS is investigating whether the duo undertook their planned journeys or not.
ATS is investigating the visa applications of Tambe and Ali for Egypt which were made through a Delhi-based travel agency and ticketing done by a famous travel company which has its office in Gurgaon and the transaction done through Western Union Money Transfer.
Ali Al Shahiri, suspected member
of the so-called Islamic State (IS) who allegedly brainwashed Mumbra youth Tabrez Tambe to join the terror group, is believed to have been killed in Libya, said sources in the ATS. However, the agency has made no official confirmation on the development.
Ali, who became Tambe's friend after they worked together in Saudi Arabia, had allegedly indoctrinated Tambe. Ali had come to India in 2015. He and Tambe left India in January 2016, saying they were going to Egypt for a job. Later, the family member received a phone call from Tambe informing them that he has joined IS in Libya. Tambe was detained in Libya recently. Sources claimed that recently ATS received information through unofficial channels informing them that Ali has been killed on December 15 in an attack by Libya. After this ATS is now trying to verify this through the Ministry of External Affairs. Senior ATS officials remained tight-lipped on the development.
Youth's alleged decision to join ISIS forces his family to leave Mumbai
Posted 25-Feb-2017
Ever since Tabrez Tambe (28) was suspected of leaving Mumbra to join terror outfit ISIS in Libya, his family has been paying the price. Facing a barrage of questions from not just the police but also nosy neighbours, the family had no choice but to leave Mumbra and move to their hometown in Ratnagiri.
"All their neighbours had heard about the case. They were constantly being interrogated by the police and the neighbours were also asking questions, like, how could Tabrez have joined ISIS," a close relative of the Tambe family told mid-day.
The family had been living in a rented house (room number 604) at Saif Apartment in Shibli complex since February 2016. Tabrez had never been to this house, as he had already left for Libya a month before.
In the first week of December, he called his brother, Saud Tambe, claiming that he had been trapped and wanted to come back to Mumbai.
"He told Saud that he was lured with the promise of a plum job but had been cheated. He said he was surrounded by unrest and there were regular airstrikes. We assumed he was trapped in an extremist group and so we informed the police," said the relative.
On December 9, ATS officials interrogated Saud and took down statements from all the family members.
"The news spread across Mumbai and Mumbra and this has affected the family, who had to leave Mumbra. Their rent agreement had come to an end anyway, so they shifted to Ratnagiri," said a neighbour who was close to the family.
Tabrez's wife also moved out to her mother's home and is no longer in touch with the Tambe family.
A family member said, "We approached the ATS asking for help to bring Tabrez back. We were given assurance by the investigation agencies that they would bring him back, but no progress is seen in the investigation yet. Instead, the cops have seized three of our laptops, eight mobile phones and other gadgets. Tabrez is innocent and once he returns, the facts will be proved."
IS suspect Tambe to 'return' home from Libya in two months
July 12, 2017 (Asian Age)
Tabrez Tambe (28), the Mumbra resident, who allegedly fled to Libya to join the banned terror outfit Islamic State (IS), is currently in the custody of the Libyan army. Sources from the Ministry of External Affairs (MEA) revealed that they are touch with the Libyan authorities and Tambe would be brought back to India within two months. "We have already spoken to Libyan authorities and with proper procedure we would able bring back him in next two months."
The MEA officials have allegedly also established contact with Tambe and have asked him to return to the country and face the probe. They spoke to him two months ago on the telephone on "encrypted channels". He is wanted in a case registered by the Maharashtra Anti-Terrorism Squad (ATS) last December, under the anti–terror unlawful activities prevention Act (UAPA). The MEA has approached various power centres in Libya to facilitate Tambe's return. Tambe allegedly joined the IS in September 2016. He worked as a cargo handler and had left his home on the pretext of getting work in Egypt.
His family learnt of his IS connection when he contacted his brother, Saud, in December 2016. He told him that he had been arrested in Libya. Tambe went Libya to join the ISIS with his friend Ali. Despite repeated attempts, Saud was unavailable for comment. Sources from the MEA confirmed that senior officials had spoken to Tambe 15 days ago. "Efforts will be taken to bring Tabrez back to India. Ali is still untraceable and it is still unclear where he has gone," the source said.
Mumbra man who left to join IS is 'prisoner of war in Libya', says MEA
Updated: January 30, 2018 3:49 am (Indian Express)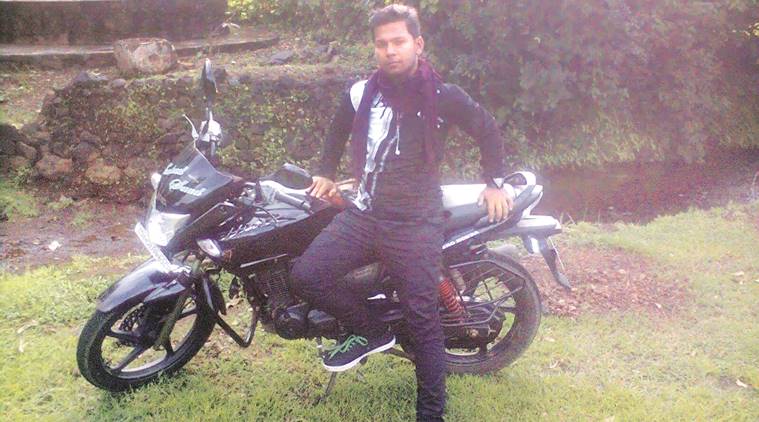 While the ATS had hit a dead-end in the case, the first lead came when Tambe was identified by Dr Ramamurthy Kosanam, a doctor from Andhra Pradesh who was rescued and brought back to India in February 2017. Dr Kosanam had been held captive by IS militants for around two years. He identified Tambe as a medical attendant in the hospital where the doctor was forced to work by the militant group. "Upon his return, an ATS team visited him and showed him Tambe's photographs. Through the photographs, Dr Kosanam identified him and informed us that he was working as an attendant," said the official.
After the identification, security agencies mounted efforts to track him and subsequently the Libyan authorities confirmed Kosanam's claims and informed the Indian agencies that he was in their army's custody.