ISIS cells in Kerala planned 12 attacks
Kochi: The sleeper cells of Islamic State in Kerala had planned to conduct 12 attacks, it is learnt. According to sources, the accused even prepared for the attacks by storing explosives. The National Investigation Agency suspects that Ansar Al-Khilafah, an organisation which recently pledged its allegiance to the ISIS, is heading the operations in Kerala. NIA SP A.P. Shoukathali on Monday produced six persons arrested from Kannur before the NIA Special Court.
Manseed bin Mohammed/Mehmood alias Omar Al Hindi alias Muthuka of Kannur,
Abu Basheer alias Rashid alias Buccha alias Dalpati alias Ameer of Coimbatore,
T. Swalih Mohammed alias Yousuf alias Abu Hasna,
N.K. Jasim,
Ramshad Nangeelam alias Amu,
P. Safwan.
The court, which considered the contentions of the NIA counsel that the custody of the accused is necessary to unearth more details, remanded them in police custody for 12 days. The cops covered the faces of the accused and later took them to an undisclosed location for further interrogation.
According to the NIA, the arrested persons were part of a ten-member team which planned to attack five persons, including High Court judges, and seven institutions. The NIA will make further arrests in the case. The arrested are Manseed alias Omar Al Hindi alias Muthuka of Kannur, Abu Basheer alias Rashid alias Buccha alias Dalpati alias Ameer of Coimbatore, T. Swalih Mohammed alias Yousuf alias Abu Hasna, N.K. Jasim, Ramshad Nangeelam alias Amu and P. Safwan. According to sources, Safwan was working in a vernacular newspaper.
According to the NIA, they made use of 'Telegram's mobile application for communication. Despite reports that the state police was in the dark about NIA's crackdown, State police chief Loknath Behera said the present operation was a joint effort of multiple agencies. He however preferred not to elaborate.
A top state police intelligence officer said that they had been tracking the social media chat group titled Ansar Al-Khilafah for quite sometime. "The group had even changed its name to Ansar Al-Haq on suspicion of being tracked". According to sources, pro-IS groups by the name Ansar Al-Khilafah are active in countries such as Brazil and Philippines. "We are yet to ascertain whether the group held in Kerala has any direct links with these groups," said the source.
Kerala: NIA nabs 6 men for 'links' with Islamic State
KANNUR: The National Investigation Agency (NIA) on Sunday nabbed six men from Kanakamala, near Panoor here for allegedly having links with terrorist outfit Islamic State (IS). One of them was nabbed from Kuttiady, Kozhikode. The NIA team conducted a raid following a tip-off that the men were holding a meeting in the area and took them into custody. The team led by SP Shoukath Ali had started combing the area in the afternoon and no information regarding the men were released. The men were taken into custody after their WhatsApp and Telegram (app) messages were tracked by state and Central agencies for several months.
According to sources, it was a preemptive raid to thwart any untoward attempt by the men, all of whom are aged below 25. All the members of the group, around 20 of them, had not seen each other and the meeting on Sunday was an attempt to meet up as they suspected that their messages were being leaked. The NIA team left with the men soon after taking them into custody. There are also unconfirmed reports that the nabbed men and their group had targeted top police officials and judges. As the news of the arrest spread, many people started heading to Kanakamala.
Family clueless on P Safwan's IS links
Malappuram: The family of P. Safwan, 30, one of the six men who were arrested by the NIA from Kannur over their alleged links with the IS, is in the dark about his connection with the terror outfit. His mother has denied any suspicious move by Safwan though he was actively associated with the Popular Front of India and its political wing Social Democratic Party of India (SDPI). "I only came to know about his arrest after a team of policemen visited our house (at Ponmundam) on Sunday. They searched his belongings and found nothing. The incident has shocked us and I believe this is fate. Nothing more to say," she said.
Safwan is a designer in Thejas daily in Kozhikode. "He usually comes back home after work and had informed us that he was going for a sightseeing trip on Sunday with friends," the mother said. A few PFI workers were also present at his home on Monday and they refused to divulge more about his background and asked the mediapersons to leave the place. "He is active in all community affairs and I have found nothing wrong in him," Abdurahman, who runs a shop near Safwan's home, said. Most of the local residents preferred to keep mum about Safwan.
But one of his relatives, on condition of anonymity, said that he might have had extreme line of thinking since he was part of PFI activities. Safwan is also active on the social media. According to Kottakkal police, Safwan is the 11th accused in the police station attack case of 2007. Around 130 activists of NDF, the predecessor of PFI, had ransacked the Kottakkal police station on March 21 that year seeking to release a fellow activist who was arrested in connection with a murder case.
'ISIS sympathiser loving, kind-hearted'
Chennai: Satya Street in a sleepy lower-middle-class neighbourhood in Kottivakkam is where Swalih Mohammed, one of several alleged ISIS sympathisers arrested by NIA sleuths, was living with his wife and son since last June.

Swalih, as known to his wife, was a peace-loving man whose love for her and their son is immense and the woman is yet to recover from the trauma of NIA sleuths coming knocking on her doors when she was expecting Swalih.

Jensina, who got married to Swalih after they fell in love while working in a BPO in the IT Corridor four years ago, took exception to the accusations made by the NIA sleuths.
The sleuths who searched her residence confiscated her mobile phone and some documents, which they said would help their case against Swalih to whom the NIA gave the aliases Yousuf and Abu Hasna. Swalih is how his friends and neighbours, including the landlord, knew him.

A friend and roomie of Swalih knew him as a pious person who would not miss prayers. The landlord Dhanasekaran struggled to identify his tenant when the cops flashed a picture of Swalih, in a clean shaven face, as opposed to the bearded face which the latter would always sport.

"Swalih wanted Rs 30,000 advance to be returned immediately earlier in September so that he could relocate to Kerala, but I made it clear that he had to wait until November to get the money," Dhanasekaran told the media. Swalih, a class XII pass, is proficient in using computers. He would leave for work at 8.30 am and return at 11 pm and he claimed to be part of a private exotic resort club in a mall in Royapettah.

Group was in touch on WhatsApp

The six people arrested by NIA for alleged links with IS had never met each other, but were in touch through WhatsApp and had exchanged chats regularly.
NIA sources said Manseed alias Omar is suspected to be the head of the module and was the administrator of the WhatsApp group and he in fact communicated to them about the meeting through a chat.

All the six, who were in different places, had reached Kannur on October 1 for the meeting and were picked up on October 2.

Kochi: Intelligence agencies in Kerala have alerted the state government about threat from ISIS-linked module to two high court judges and some politicians, close on the heels of NIA arresting six persons of the terror module from the state.
A report in this regard has been submitted by ADGP Intelligence to Chief Minister Pinarayi Vijayan, who also holds the Home portfolio, police sources said.
The sources, however, declined to divulge further details.

NIA teams along with Kerala Police, Delhi police and Telangana police had launched surveillance on the movements of the accused involved in the conspiracy and during searches, the six were arrested from Kozhikode and Kannur districts.
Five of them were arrested while they were conducting a meeting at Kanakamala hilltop in Kannur and another person was arrested from Kuttiyadi in Kozhikode, a NIA release had stated.



IS links: Kerala police gave Kanakamala lead 3 months ago

KOZHIKODE: The state police gave the first lead on the secretive gatherings of IS-inspired radicalised youths at Kanakamala in Kannur district three months ago, according to sources. They chose the hillock, situated near Peringathur, 16 km from Thalassery, as it is a popular picnic spot. Acting on the report, the National Investigation Agency busted the module by arresting five persons on Sunday from Kanakamala and one from Kuttiadi in Kozhikode district. According to the NIA, the members of the module were planning to target two judges of the Kerala High Court, two leaders of Sangh Parivar and one police official.
Though the public were suspicious about the visits of the youngsters to the spot, it was the tracking of some fake IDs on the Facebook and later in the chat group in Telegram by police that shed light on the activities of the youths. For more than six months, the police had been tracking the online discussion forums in Malayalam. The cyber sleuths had opened and operated many fake IDs to infiltrate into the forums.
An official told DC that such forums were used by ultra outfits to identify and recruit cadres from the grassroots. "We feel it is the third or fourth layer of IS modules," he said and added that those with direct IS links would be at the top layer. "In each layer, there would be one or two with links to the higher layer and those picked up from the lower layers would be elevated to the higher," he pointed out.
The online crusaders used the fake FB IDs 'akbar k puram,' 'sameer ali' and 'al muhagiroon.' Several blogs were also launched by the propagators to charm youngsters first into the Islamic way of Salafi living and then to the IS path. These IDs and those who operated them were under watch for some time. The reports on the importance of Kanakamala as a rendezvous and the discussion forums on the social networking sites were submitted to the DGP and later passed on to the NIA.
Since then, the NIA officials have been tracking the online activities as well as offline movements of many of the youths involved. The sleuths also tracked a website 'aloloommalayalam.com' founded by a group of Muslim youngsters from the state who pursued Islamic studies in Yemen, sources said. The Dar al-Hadith Institute is a Salafi school of Islamic studies in Yemen which attracted hundreds of Muslim youths from India seeking a pure form of Islam.
KOZHIKODE: The Malayalam Facebook account with the ID 'Sameer Ali,' which was one among the IDs used as a communication platform for youngsters to discuss the Salafi way of life, Islamic faith and other issues, including Islamic State, was active on Tuesday even after the arrest of six persons by the NIA on Sunday. It is believed that some of the arrested were operating the FB account. Those communicating on the wall of 'Sameer Ali' expressed their doubts on the current status of the ID, saying the NIA was operating it to identify the pro-IS youngsters.
Some patriots even protested on the wall and one person also wrote a letter to the chief minister seeking immediate action. However, police sources confirmed that the ID has multiple operators from various countries. The sleuths believe that the ID was operated by persons from Afghanistan and Syria at different points of time. Such operators now opt out of Gulf countries as suspicious groups are under close watch by investigation agencies. The FB post continued as a communication platform posting many messages.
In a message posted for the followers of the group in the morning on the arrest of the youngsters, 'Sameer Ali' said Jihad does not depend on any person. "It is a changeless entity. Those engaged in Jihad may be killed, critically injured, left bedridden or imprisoned. More and more persons will come and join the Jihad which would be on in a better way," Sameer Ali said in the post. "They have finished their mission. Dedicated their honesty and commitment to Islam," the post said.
Islamic State module busted by NIA cites Zakir Naik as 'source of inspiration'
Updated: Oct 6, 2016, 08.15 AM IST
NEW DELHI: Manseed alias Omar al-Hindi, the chief of terror group

Islamic State module busted by the NIA+

on Sunday, had worked for 12 years as part of the intelligence wing of Popular Front India (PFI), reporting on activities of RSS and its functionaries in Kerala.

The module headed by him was plotting Nice-like attacks on community events, particularly an all-religion gathering in Kochi, and had even been transferred Rs 38,000 from abroad through Western Union to buy a second-hand heavy vehicle to be driven into the crowd, killing and maiming a large number of people, sources said. A link with controversial cleric

Zakir Naik+

has also surfaced with all six members of the al-Hindi module speaking of the televangelist as a

source of inspiration+

, saying they were motivated by his speeches and social media posts.

Al-Hindi's association with PFI ended after the organisation expelled him for marrying a woman from the Philippines, he revealed to his interrogators. The 30-year-old relocated from Kerala to Qatar around eight years ago and was working as a sales executive in Doha. Around 12-18 months ago, he started following online jihadi activity and would surf the internet for pro-IS blogs and posts. While interacting with jihad-minded people on social media, he encountered his Afghanistan-based handler Abu Aysha, who helped him put together a Facebook group called 'Ansar-ul-Khilaaf' comprising IS-leaning youth from Kerala and Tamil Nadu.

The group communicated using telegram and Tutanota encryption and would keep changing names to avoid detection. Abu Aysha would regularly send material against RSS and motivate the group to target Sangh workers.

The module's plans included targetting three top RSS members of Kerala, two Kerala high court judges with "progressive views on Sharia law", rationalists and activists of the Muslim community and Jews based in Kodaikanal in Tamil Nadu. The group also planned to procure arms and materials for explosives to execute their terror plans.
The accused revealed that four members of the module travelled to Kodaikanal on September 12 to conduct a recee for a possible attack on Jews there. But they met with an accident en route and aborted the plan and then scheduled the attack for the first week of October.
The NIA, while scanning electronic devices seized from the accused, found material, including details on procuring material for explosives, making explosives from fireworks powder and bomb-making manuals.
Abu Aysha, intelligence sources said, told al-Hindi that he had met some of the 21 Keralites who left India to join IS as they transited through
Tehran
in July. He claimed all 21 were now based in Nangarhar province of Afghanistan.
The module led by al-Hindi was being tracked by intelligence agencies for almost four to five months. In fact, the accused came on the radar while the NIA was tracking some youths discussing travelling to Turkey for onward journey to Iraq-Syria. As their plan to leave India to join the IS became apparent, the agencies intervened and alerted their parents. Finally, the youths were dissuaded from travelling abroad.
Coimbatore:
Three youths with suspected links to ISIS were picked up by the National Investigation Agency on Wednesday and are being questioned about their alleged association with another suspect arrested from Kannur in Kerala.
The NIA had already questioned 13 youths, residing in and around GM Nagar in South Ukkadam in the city during the last 10 days on their reported links with Abu Basheer, one of the six arrested from Kannur earlier this month for being part of an ISIS-inspired module that allegedly conspired to carry out terror attacks.
Their names were in the Facebook and telephone contact list of Basheer. Laptops, mobile phones and some electronic gadgets were also seized from them.
On Sunday, ISIS operative Subhani Haji Moideen who was arrested from Kadayanallur in Tirunelveli was taken to his native village in Thodupuzha in Kerala to collect evidence. His family came to know about his links with ISIS only after he was arrested.
Row in Popular Front of India over ouster of P Safwan on Islamic State link
Published
Oct 28, 2016, 2:19 am IST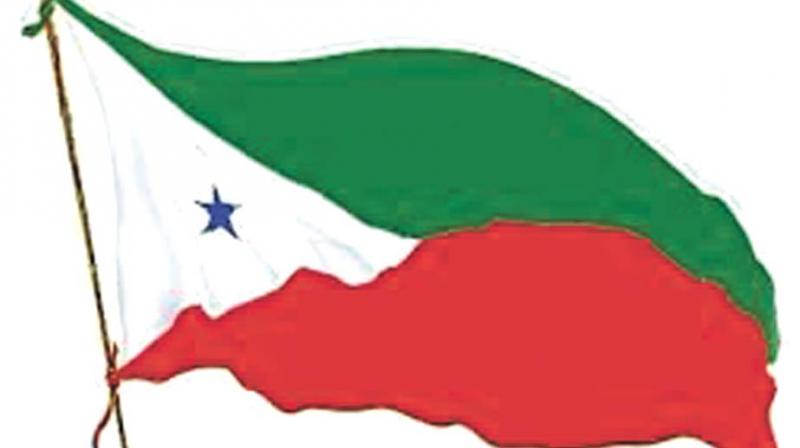 KOZHIKODE: Cracks have appeared in the Popular Front of India (PFI) over the ouster of its active member P. Safwan, 30, after his arrest over IS links on October 2. The NIA arrested Mr Safwan along with four others during their secret meeting at Kanakamala near Panur. Immediately after the arrest, they fired him as the graphic designer of its Thejas newspaper. Sources said the knee-jerk reaction had triggered simmering of grumblings which were there for quite some time.
"Mr Safwan's arrest was solely based on the claims of NIA. If that is the case, then we could not suspect the umpteen Muslim youth put in various jails on cooked up charges," said a district-level leader, who requested anonymity. The hardcore group led by Prof P. Koya abides by the core principal of the Muslim cause. Its proponents are against leaning towards democracy and functioning more like a political party.
The rival group argues for a more democratic approach to shed its fundamentalist image it got after chopping off Prof Joseph's hand. Leaders owing allegiance to the hardcore group had visited the house of Mr Safwan offering legal assistance. They remind it was the PFI that unleashed a statewide campaign on the brutal killing of Muslim Youth League worker Shukkur in Kannur allegedly by CPM workers after a 'party trial'. "We defended innocent Muslims' cases irrespective of their other identities," said a leader.
The rattled supporters are venting their ire on the soft line via social media under fake identities. But PFI state president C. Abdul Hameed said the rift was a social media creation. "There is no differences in the organisation. We fired him under our policy," he told DC. Mr Safwan was a defendant in the case of Kottakkal police station attack in 2007 demanding the release of NDF (the PFI's previous avatar) leaders.
New Delhi:
Four more persons with alleged links to Mideast terror group ISIS have been arrested by the National Investigation Agency (NIA) over a plot to carry out terror attacks in the country. The agency had earlier detained six other persons from Kerala over the plot.
Thodupuzha native Subahani was held from Tirunelveli and three others were arrested from Coimbatore on Monday. The agency got wind of the plot while probing the disappearance of 21 people from Kerala who are believed to have joined the Islamic State (ISIS).
The organization that coordinated with the Kerala ISIS unit is named Ansar-ul Khilafah. Half of its members are abroad. Onmanorama had in July reported about a
group with the same name that posted a death threat
against Bangladeshi writer Taslima Nasrin on their Facebook page. The page was deactivated as soon as the media started publishing reports about it. Many posts on the deactivated FB page were against the secular Indian state and democracy. Kerala cops had apparently not acted on that info despite the media reports at that time.
Reports suggest that the IS module was allegedly plotting to kill four prominent people in Kerala and had also planned to drive a truck into the Jamaat-e-Islaami convention in Kochi last month. But timely intelligence on the latter attack helped prevent it.
NIA was assisted by police personnel from Kerala, Delhi and Telangana during the operations.
Kochi
: The National Investigation Agency (NIA) has revealed that the Keralite youths, who were arrested for their alleged links with terror outfit Islamic State, had communicated with one another using a sophisticated encrypted email app - Tutanota.
Unlike other mail services, the messages sent from this app do not get saved on the server. The messages can be accessed only in the devices that were used to send and receive them and not even the service providers can access them. Once deleted, it is not possible to retrieve the information from the phone or computer, reports said.
It has been found that the messages were sent from fake SIM cards procured by Manseed, who was among the six Keralites arrested earlier this month for their links with the international terror outfit. The NIA has also retrieved a tablet computer used by Manseed's wife.
Coimbatore
:
Two more youths from the
city have been picked up for questioning by the NIA to probe their alleged association with a suspected ISIS operative, arrested a few days ago in neighboring Kerala, police said on Sunday.
NIA officials questioned them in the police commissioner's office, they said, adding that the two hail from Ukkadam here.
Based on inputs received from Abu Basheer, a suspected IS operative, NIA has so far questioned 15 persons from the city, who were later let off.
Inspired by 'online bin Laden', Kannur youths flocked to ISIS
Saturday 15 October 2016 04:22 PM IST
Kochi: The Keralite youths, who were arrested for their alleged links with ISIS, confessed to the NIA that they were inspired by the lectures of Anwar al-Awlaki, who was the spokesman of al-Qaeda and was also known as 'online bin Laden'.
The youths revealed about al-Awlaki's lectures during an interrogation by the NIA.
The NIA suspects that the youths had shared parts of al-Awlaki's speeches through chat application Telegram. Meanwhile, the NIA has approached the court to get permission to retrieve messages from the phone of Rashid, who was among the youths arrested from Kannur.
In normal circumstances, when a phone is seized the SIM card and battery are removed. The data can be checked without switching on the phone.
However, the phone has to be switched on and a one-time password (OTP) generated to make a chat application like Telegram function. The NIA has filed a writ petition in the court for getting permission to do this.
P. Safwan
Among the arrested, P
Safwan, 30, was a graphic designer with Malayalam daily Thejas, the mouthpiece of right-wing Muslim outfit Popular Front of India (PFI).
Manseed bin Mohamed
NIA sources said Manseed, 30, who hails from Panur, where the meeting was held, was known as the group's leader. Manseed, who worked as an office assistant in Qatar, came home on leave on Friday and reportedly organised Sunday's meeting.
"Manseed came from a lower-middle class family and had led a quiet life in his village. His father is a hotel employee in Bengaluru. He went to West Asia some five years ago and had never shown any political affiliation…we are all shocked,'' said a local leader, P Hareendran.
Two other suspects — Jassim N K and Ramshad N K — hail from Kuttiadi in Kozhikode and are cousins. An engineering dropout from Cochin University of Science and Technology, Jassim subsequently went to Bengaluru and reportedly attended multiple coaching classes to take different examinations. NIA officials said he reached home Saturday morning to attend the meeting.
Ramshad, a BCom graduate, is engaged in odd jobs at Kuttiadi. He hadn't taken part in the "secret meeting" and was arrested from his home based on information gathered from the others.
The fifth person, Swalih Muhammed has been settled in Chennai for several years and worked with a private firm, said NIA sources. He hails from Chelakkara in Thrissur district, where residents said Swalih had left after Class XII and frequently visited his family in Kerala.
The sixth accused, Abu Basheer, is from Coimbatore, Tamil Nadu.
Kerala ISIS kingpin was NIT passout
KOZHIKODE: Shajeer Managalasseri Abdulla, the suspected kingpin of the Islamic State (IS) module in Kerala, is a graduate from National Institute of Technology-Calicut (NITC). An expert in information technology, he completed BTech in civil engineering in 2002 and left for UAE in 2004 after he landed a job there.
His first passport was issued in September, 2004 from the passport office in Kozhikode, which was renewed in November, 2014.
Hailing from a middleclass family, Shajeer was a brilliant student, said his relatives and neighbours.Born to Mangalassery Abdulla and Subaida in 1981, Shajeer has two sisters and one brother, who is a driver with a leading jewellery in Kozhikode. His father passed away ten years ago. "He went to school at Sulthan Batheri in Wayanad where his father was a driver with the KSRTC. His family shifted to Moozhikkal near Kozhikode after he got admission at the NITC," said one of his relatives.
The family is yet to recover from the shock after learning that Shajeer has joined the terror organization. The kin were apprised of the developments when police visited their house at Moozhikkal three days ago.
"We are clueless regarding what had happened to him and we don't know what the Islamic State is," said his brother and sister over phone. "We survive with the money Shajeer regularly sends home. He is a loner, who kept aloof from everything," they said.
Neighbours too said Shajeer was an introvert who doesn't mingle with anyone. "I remember seeing him once two years ago when he came home on leave. I don't remember talking to him though his house is just two hundred metres away from mine," said a neighbour.
The National Investigation Agency (NIA) that has been probing the IS-related cases believes that Shajeer is the amir (leader) of the Kerala module that was busted at Kanakamala recently and he has close links with the leadership of the terror outfit in Afghanistan. Holed up in the IS stronghold in Afghanistan, he was in touch with them through Telegram app and was regularly posting Malayalam propaganda material on Facebook via an account with profile name Sameer Ali.
Shajeer was a supporter of the Social Democratic Party of India (SDPI), the political wing of the Popular Party of India (PFI) before joining the IS. He was active in the Facebook group `SDPI Keralam' formed by the party cadres and sympathisers. However, he was never spotted at any events organized by the party.
It is not clear as to when Shajeer was drawn to the IS. Sources said that he was unhappy with the the political party as it was widely believed to have diluted the organization's ideology.
There were discussions in the Facebook group over the perceived change in the agenda of the organization. It is assumed that Shajeer got attracted to the IS ideology after he was disillusioned with the democratic path chosen by the PFI.
Kasargod man held in UAE for aiding Islamic State module
Updated
Feb 5, 2017
Kochi: A Keralite who allegedly sent funds to the Islamic State (IS) South India module, that was busted at Kanakamala in Kannur last year, was intercepted and detained by the UAE police based on the information given by the National Investigative Agency sleuths. Moideen, 48, a native of Kasargod, was arraigned as 13th accused in the case. "His involvement was revealed while examining the funds received by the group. Moideen was frequently sending money to the group to commence its operations in Kerala and Tamil Nadu. We had passed on the information about Moideen to the police agencies in the UAE. The police there have informed us that he was detained there," an NIA official said.
The NIA has started the process to extradite him. "We expect the process to get over in a few weeks," he said. In October last, the NIA sleuths, while acting on inputs by various intelligence agencies, had busted the IS group while its members were holding a secret meeting at Kanakamala in Kannur. During its probe, the NIA had found that the group was planning to attack religious places and locations frequented by Israeli tourists.
Kerala youth arrested for Islamic State links
New Delhi, Feb 16: The National Investigation Agency has arrested Mouinudheen Parakadavath, a resident of Kasargod in Kerala for his alleged links with an Islamic State module. He was arrested by NIA officials at Delhi as he landed from Abu Dhabi.
The case relates to a terror module in which a group of youths from Kerala including some members based in the Middle-East, hatched a conspiracy as per the instructions from their online IS handlers.
Based on their revelation, it was established that Mouinudheen was a key figure in the module, which was actively planning various aspects of terrorist plot, on a Telegram group. Mouinudheen was using the online identity Abu-Al-Indonesi as well as Ibn Abdullah, on the group.
It was also revealed by the arrested persons that Mouinudheen had sent funds from Abu Dhabi to members of the terrorist module in Kerala, for the purpose of the conspiracy, through Western Union Money Transfer last year.
NIA files two chargesheets against 8 alleged ISIS operatives in India
Published on:

March 29, 2017 18:56 IST
Six months after registering the case at the behest of Ministry of Home Affairs (MHA), the National Investigation Agency (NIA) today filed two separate chargesheets against eight people allegedly owing allegiance to the banned terror group Islamic State.
The two chargesheets, filed in the designated NIA court in Kochi, named 8 people for conspiring to wage a war against the country and targeting foreigners and important personalities.
Consequent to orders from the MHA, the case was registered suo-motu on October 1 last year against eight accused persons hailing from Kerala and Tamil Nadu besides other unknown persons.
According to a spokesman of the anti-terror probe agency, the first chargesheet named seven people-- Manseed Mehmood, Swalih Mohammed, Rashid Ali, Ramshad NK, Safvan P, Jasim NK, and Shajeer Mangalassery under various provisions of the Indian Penal Code (IPC), including the one related to waging war against the country, besides sections of anti-terror law Unlawful Activities (Prevention) Act.
The accused were arrested by the NIA from Kannur district of Kerala while they were conducting a secret meeting of the ISIS module named 'Ansarul Khilafa Kerala' formed in August last year under the leadership of absconding accused Shajeer Mangalassery, who was claimed to have fled to Afghanistan in June 2016 to join the ISIS.
NIA Files Charge Sheet Against ISIS-linked Man For Waging War
Published: August 11, 2017 18:06 IST (Republic World)
A charge sheet was filed on Friday against a man linked to terror outfit ISIS for allegedly trying to wage war against the country by planning to kill judges, politicians and police officers in Kerala. The supplementary charge sheet was filed in a court in Kerala's Ernakulam district against Moinudheen Para Kadavath, who was deported from the UAE in February this year, the National Investigation Agency (NIA) said in a statement.
A case was registered at the NIA police station in Kochi on October 1 last year against eight people hailing from Kerala and Tamil Nadu, besides other unknown persons.
The day after, five accused -- Manseed Mehmood, Swalih Mohammed, Rashid Ali, Safvan P and Jasim N K -- were arrested from Kanakamala within Chockli police station limits of Kannur, while they were conducting a secret meeting of the ISIS/Daesh module as part of preparations to wage war against the government of India, it said. Later on the same day, Ramshad N K, another member of the module, was arrested, after incriminating communication on social media amongst members of the terrorist module regarding the criminal conspiracy and their pursuant preparations were recovered from his digital device seized during search at his residence, the release said.
A charge sheet was filed against all the accused, besides the absconding Shajeer Mangalassery, under various sections of the Indian Penal Code and the Unlawful Activities (Prevention) Act, it said. "Forensic analysis of digital devices including mobile phones, tablet PCs and storage media recovered from the accused persons has revealed that the ISIS/ Daesh module had conspired and conducted preparations to target prominent persons including judges of high court, political leaders and senior police officers in Kerala," the release added.
The accused had organised themselves into a terrorist gang, owning allegiance to the ISIS/Daesh, named Ansarul Khilafa-Kerala that was headed by Mangalassery, who had performed 'hijra' (migration) to Afghanistan from the UAE in June 2016 to join and support the ISIS/ Daesh. The terrorist gang had also planned and conducted preparations for attacking foreigners especially jews visiting Vattakanal near Kodaikanal, it said.
NIA REPORT