Gunmen kill Pakistani intelligence officer, ISIS claim attack
Published
Oct 24, 2016, 1:43 pm IST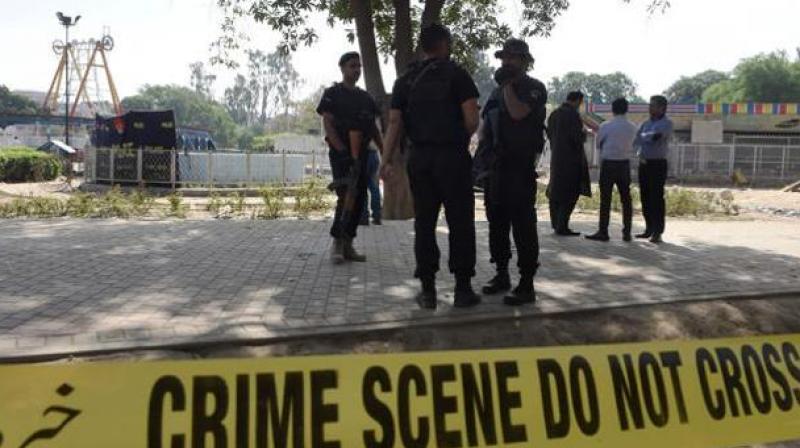 Peshawar:
An intelligence officer was on Monday shot dead by two motorcycle-borne gunmen in restive northwest Pakistan, in an attack claimed by the ISIS terror group.
Akbar Ali, a sub-inspector with the police intelligence wing, was on his way to work and waiting at a bus stop near his home when the killers riding bike opened fire at him in Charsadda district, some 30 km from Peshawar, police said.
The body of the 43-year-old officer was shifted to= district headquarter hospital in Charsadda, where doctors carried out an autopsy. He was hit by four bullets from the front and died on the spot, doctors said. ISIS claimed responsibility for the attack.
In a short statement posted on Amaq, its affiliated news agency, the group said its "fighters have killed a Pakistan intelligence agent in the Sardaryab region... of Pakistan."
Pakistan military last month admitted that the ISIS had a presence in the country but said the plans by the dreaded group to target important personalities by and attempts to organise itself have been thwarted.
"Daesh tried to make an ingress into Pakistan, but the core of its group have now been apprehended," Army spokesperson Lt Gen Asim Bajwa had said, using an alternate acronym for the ISIS. Bajwa said the threat of ISIS is now from Afghanistan where it is present in at least three border provinces of Kunar, Nangarhar and Khost.