September
--------------
Girl child born to couple who joined IS from Kasaragod
KANNUR: Amidst the mystery over 21 people who went missing after they allegedly joined the Islamic State (IS) a few months back, one of the couples from Kasaragod, who are among the missing lot, begot a girl child recently, said family sources.
According to family of
Ijaz Rahman
(34) from Kasaragod, his wife Rifaila (25) begot a girl child on September 6, and they got the message on Sunday night. This is the second child of the couple.
"According to the information we got, we guess the couple are somewhere in Afghanistan but we don't have any further detail," said the mother of Rahman. They have reported this at Chandera police station in Kasaragod.
Family sources said the mother and child are said to be healthy and fine. Among the 21 people who went missing after they allegedly got lured to the promise of being taken to the 'Caliphate', three women were pregnant at time of leaving their homes. One of them, identified as Nimisha alias
Fathima
, who married Palakkad native Eeza alias Bexin Vincient, had given birth to a baby recently.
ISIS case: Police claim Kerala cleric Haneef sent messages to Middle East
The Mumbai crime branch's investigation into the radicalisation case has revealed an exhaustive list of text messages Salafi preacher Mohammad Haneef had exchanged with several people within and outside India in the past one year.
Investigators said a series of text messages were sent and received from two of Haneef's mobile phones to numbers in India and Middle Eastern countries. These messages are in Malayalam, Arabic and Urdu. Crime Intelligence Unit (CIU) officials are currently deciphering them.
The discoveries were made by the state Forensic Sciences Laboratory (FSL), which revealed in its report the details of the text messages and phone calls made and received by Haneef.
Officials said messages were also exchanged between Haneef, Arshi Qureshi, who had been employed with Zakir Naik's non-profit Islamic Research Foundation and Rizwan Khan, a Kalyan-based maulavi. Both Qureshi and Khan have been arrested in connection with the case.
"We seized the phones when Haneef was arrested from Peringathur in Kannur on August 12. He used the phones when he stayed in Kerala and travelled to Andaman and Nicobar Islands. Many of the calls were made to Kuwait and Dubai," said a police officer.
Haneef has been remanded in judicial custody and crime branch officials want to seek his custody for a joint interrogation with Qureshi and Khan, who are currently in Taloja Jail in Navi Mumbai.
The police will first get the text messages translated and after clarifying what has been written, they will seek custody of the trio to interrogate them.
Those arrested under the Unlawful Activities (Prevention) Act can be sent to police custody for a month, instead of the normal 14 days' provision under the Indian Penal Code.
The radicalisation case was registered with the Nagpada police in Mumbai after the father of Ashfaq — one of the missing Kerala youth — Abdul Majeed Kadar Khan, 60, lodged a complaint with them.
Conversion documents recovered
1
The crime branch raided Rizwan Khan's Kalyan home and recovered the conversion documents of three of the people — along with conversion documents of 60 others — who were feared to have joined ISIS.
2
The three people — Bestin Vincent (now Yayha), Merin Jacob (Marriyam) and Nimisha (Fatima) — were allegedly forcefully converted to Islam and later radicalised to join ISIS as a part of the group of 21 people from Kerala.
3
Bestin, Merin and Nimisha travelled to Dubai and then to Tehran. They are believed to have entered ISIS-controlled territory via the Afghanistan border.
4
The recovery of the documents substantiated claims of an alliance between Khan and Qureshi with reference to the disappearance of the missing people from Kerala.
5
The case is now being probed by the National Investigation Agency.
6
The crime branch found several bail bonds, in which Khan stood surety for the accused to secure bail for them from prison. The verification of these people is underway.
October
---------------------
Kerala man is key Islamic State 'recruiter' luring Indian volunteers to Afghanistan
U
pdated: October 20, 2016 1:47 pm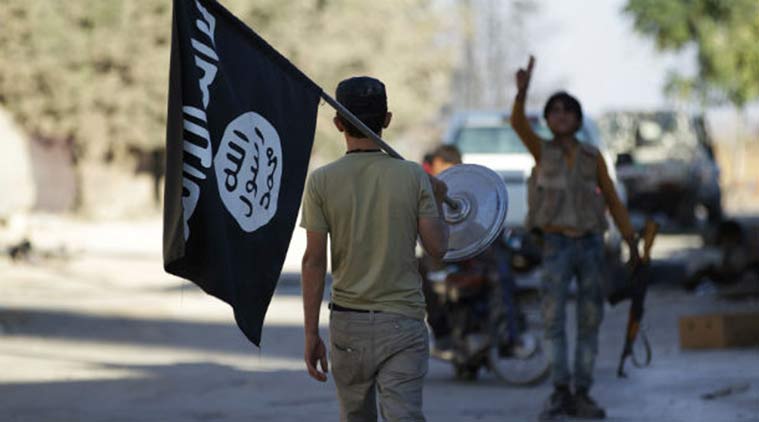 On an April night this year, Sajeer Mangalachari Abdullah boarded a packed flight to Dubai, headed back at the end of a rare vacation. The son of a truck driver in Kerala's Kozhikode city, Abdullah had clawed his way into the middle-class; his friends knew him to be hard-working and pious, with no interest in politics. There was nothing to mark him out from the crowd of workers waiting to board the Air India flight from Kozhikode. He passed immigration and security checks without trouble, and settled into an economy-class seat for the four-hour flight.
Then, he disappeared into the bowels of the Islamic State.
Ever since the National Investigation Agency arrested six Kerala men earlier this month on allegations of planning terrorist attacks, the intelligence services of India, Afghanistan and the United Arab Emirates have been hunting Abdullah — a man now believed to occupy a key position in a shadowy network of recruiters routing Indian jihad volunteers to the Islamic State in Afghanistan's Nangarhar province which has its capital in Jalalabad.
Faced with the fall of the so-called caliphate in ongoing offensives targeting its twin bases in Raqqa and Mosul, intelligence officials say, the Islamic State has been telling Indian volunteers keen for military training to make their way to Afghanistan instead. It has also been pushing them to stage attacks at home, providing detailed do-it-yourself instructions on manufacturing explosive devices.
"Nangarhar is about as close as you can get to a black hole," an Indian intelligence official said. "It's the perfect place to go if you want to disappear. Even Afghanistan's intelligence services have next to no on-ground reach there."
The men alleged to have been recruited by Abdullah were all educated professionals. The key figure in the cell, NIA officials say, was Doha-based Manseed Bin Mohamed who moved to West Asia from Panoor in Kerala five years ago. Once a member of the Popular Front of India, alleged by the Kerala government to be linked to violent Islamist groups, Mohamed once researched the activities of Hindutva groups for the organisation. In Doha, though, his political views lurched towards direct action, the NIA says: the Islamic State's caliph was his new beacon.
NIA officials say that in encrypted Telegram conversations, Mohamed recruited several like-minded men, all from the educated middle-class: Swalih Muhammad, a researcher with an automobile manufacturing major in Chennai; Safwan Pookatil, a graphic designer working for the PFI daily Thejas; Ramshad Neelangan Kandiyil, a chartered account based in Kozhikode; his cousin, engineering drop-out Jaseem Neelangan Kandiyil; small-time businessman Rashid Ali.
The NIA alleges that the men were instructed by Abdullah to plan strikes against Israeli tourists in Kodaikanal, as well as attacks on leaders of the BJP and judges who had delivered what they believed to be "anti-Muslim" verdicts.
Earlier, Indian intelligence services believe, Abdullah facilitated the travel of 21 Kerala residents, including eight minors, to Nangarhar, led by neo-fundamentalist cleric Abdul Rashid. A baby girl was also born to the group soon after their arrival in Afghanistan.
"The life of a mujahid here is just a few months long," the group's leader, Abdul Rashid, said in a Telegram message to a friend soon after the group arrived in Nangarhar. "The rewards are in the next life."
Intelligence services say the Kerala cases underline fears that greater numbers of Indian nationals may have joined global jihadist groups through the diaspora than the 67 known to be serving with the Islamic State. "Frankly," an official familiar with the investigation said, "we have no idea how many people from the diaspora are involved in the Islamic State. It is a real concern."
Those fears have been underlined by ongoing investigations into Subhani Haja Moideen, a Tamil Nadu resident arrested this month on charges of planning attacks on instructions from key Islamic State operative Muhammad Sultan Armar, also known as Yusuf al-Hindi. Moideen, the NIA alleges, was plotting strikes on foreigners visiting south India, at one stage considering the use of weapons as basic as a machete to decapitate his victim.
In 2015, the NIA alleges, Moideen left for Turkey to join the Islamic State after being recruited online. He served briefly in Mosul, investigators say, but fled the battlefield after two men alongside him were blown apart in a missile attack. Following his desertion, he was held for 40 days in an Islamic State prison, but eventually allowed to return home, with a $200 payment for the time he had served.
The case illustrated a series of holes in the counter-terrorism system which, intelligence officials warn, remain unplugged. The Indian consulate in Istanbul issued Moideen with an emergency certificate allowing him to return home, since he had lost his passport. Police and intelligence services, government sources said, were not notified, though Moideen was unable to account for his activities in Turkey. Thus, Moideen was only cursorily questioned on his return, and not placed under surveillance.
Like the alleged Al-Qaeda in the Indian Subcontinent chief Mohammad Asif, held in New Delhi last year and now facing trial, Moideen was able to return from Istanbul without facing investigation, and resume normal life.
Even as his relieved family was delighted when he found a job at a jewellery store in Tamil Nadu's Tirunelveli, investigators allege, Moideen resumed contact with Islamic State's Armar.
Intelligence services believe Indian jihadists now fighting with the Islamic State have old links in Afghanistan, where the organisation is made up mainly of one-time Tehreek-e-Taliban and Lashkar-e-Islam fighters from Pakistan's north-west. The Ansar-ut-Tawhid fi Bilad al-Hind, the core of the estimated 67 jihadists from India now with the IS in Syria, served in the Afghan-Pakistan borderlands with these groups, after splitting with the Indian Mujahideen, and its chief, Riyaz Shahbandri.
The new group in Syria, led by Armar, is believed to include Indian Mujahideen operatives Abu Rashid, Shahnawaz Ahmad and Mirza Shadab Beig, all named as fugitives by the NIA. Abu Rashid appeared in an Islamic State video released earlier this year.
Faced with the Pakistan Army's offensive against the TTP and Lashkar-e-Islam, a number of Pakistani jihadists settled in Nangarhar's Kot, Deh Bala, Rodat and Ghanikhel districts, even opening madrasas for their children in Achin and Nazian.
In the summer of 2015, fighting broke out between the Taliban and IS, after the former asked the migrant jihadists to close their madrasas and courts, and confiscated their weapons consignments. But subsequently, the Taliban lost much of the territory it gained in Nangarhar to an IS counter-offensive.
Thousands of villagers fled their homes to escape the fighting, leaving behind cattle and farms — seized, thereafter, by IS fighters arriving from Pakistan's Orakzai and Bajaur agencies, who are creating a proto-state.