Kashmir Keeps Coming Up In India's ISIS Story, Worrisome, Say Sources
Updated: September 06, 2016 23:02 IST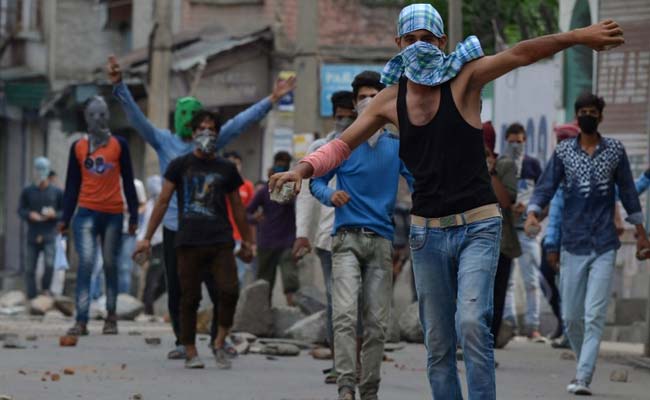 NEW DELHI:
Is there an Islamic State link to the continuing violence in the Jammu and Kashmir, in which more than 70 people died over the last 60 days? Top sources in the government said while a direct link between the IS and the current unrest cannot be drawn, there were pointers that are worrisome.

At least one person arrested over suspected ISIS links has been to Kashmir, sources say. Statements of another to investigators hinted at links between Pakistan-based terror groups and the ISIS.

Mufti Abdul Sami Qasmi, a 45-year-old self-styled influential ideologue of the Islamic State, arrested by the National Investigation Agency in January 2016, has been to Kashmir at least twice.
According to investigations Sami has been to Banihal and Kupwara in 2014 to preach. Documents accessed by NDTV say he "provided ideological and theological guidance for many young Muslim men to join the Islamic State".
After hearing his speeches, several people wanted to know how to join the ISIS in Syria, it says. Sources told NDTV that the NIA is investigating or watching at least a dozen men influenced by Sami to sympathize or join the ISIS.
Besides Kashmir, Sami is also accused of setting up a countrywide network, spanning Gujarat, West Bengal, Karnataka, Uttar Pradesh, Bihar and Punjab.
Another 25-year-old polymer engineer from Karnataka's Mangalore, Najmul Huda, also arrested by the NIA and suspected to be a member of ISIS, told the agency that Pakistan-based terror group Lashker-e-Taiba had pointed him to terrorists in Jammu and Kashmir as a possible source of weapons and explosives.
Huda has identified the Lashkar terrorist as Usman Khan.
Huda told NIA that he had also got in touch with the Taliban to procure weapons. He was arrested in a pre-emptive strike just as these plans were being put in place.
Sources also said over the last few years, the number of mosques in Kashmir had increased manifold, even though the number of local Kashmiri imams have dropped.
"The local Kashmiri imam has been replaced by outsiders. There is a need to keep track of the background of these Imams," a senior official said.