Dubai-Kozhikode flight lands in Mumbai after passenger raised pro-IS slogans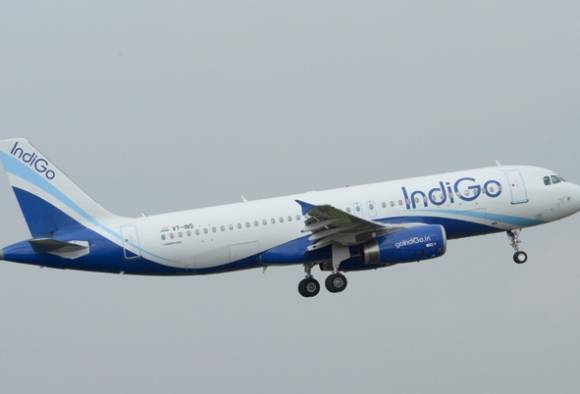 NEW DELHI: An Indigo airlines Dubai-Calicut flight was diverted to Mumbai on Thursday after a passenger's "unruly behaviour", an official said.
A Mumbai Police spokesperson said the passenger was detained for "his unruly behaviour" on the flight but denied that he had raised slogans supposedly hailing the Islamic State.
Earlier, it was reported that the man shouted pro-ISIS slogans. The passenger was handed over to the airport police around 9.15 am. The flight departed about an hour later minus the offloaded passenger, airport sources said.
In a statement, IndiGo airlines confirmed the diversion of its flight 6E 89 (Dubai-Calicut) to Mumbai this morning on grounds of unruly behavior on board.
"A little before landing, a passenger seated on 5D (who was accompanied by his brother) suddenly started misbehaving with the crew. He jumped on the forward cart (which is used for food and onboard merchandise) and sat on it. The crew immediately informed the Captain-in-command and the lead crew. The lead, politely requested the passenger to step down from the cart and he obliged. This passenger after stepping down from the cart, suddenly got violent and started physically abusing the other co-passenger.
"Taking the precautionary measure, the Captain immediately informed the Air Traffic control (ATC) and the ground security staff about the situation onboard. The flight made the precautionary landing at the Mumbai airport where this passenger was handed over to the CISF for further investigations. The matter is now with the local authorities.
"At IndiGo, safety and security of passengers and crew are of top priority and at no time safety can be compromised," the airline said in the statement.
Unruly passenger grounds IndiGo flight in Mumbai: We feared for our lives, say fellow fliers
Mahamood, Ismail's brother