In Lucknow, Saudi Imam to address Muslims on April 2
Published:March 30, 2016 12:05 am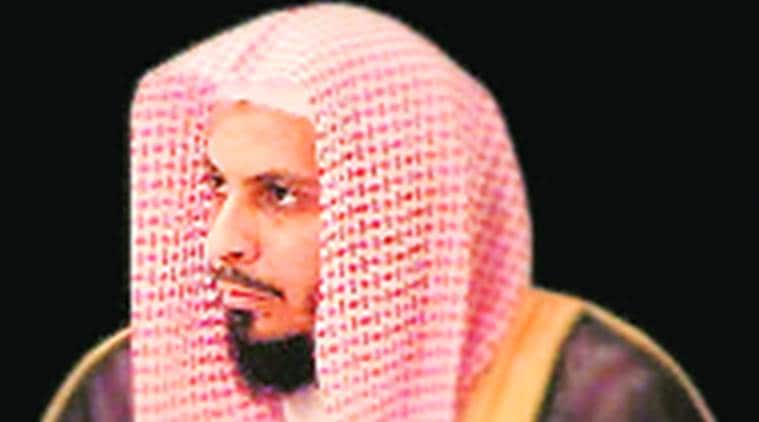 CONDEMNING THE terror activities by the
Islamic State
(IS), the Imam of Kaaba from Mecca in Saudi Arabia, Sheikh Saleh Bin Muhammad Bin Ibrahim Aal Talib, will address a gathering of Muslims during a conference organised on the topic 'Islam and World Peace' in Lucknow on Saturday.
Chief Minister Akhilesh Yadav is likely to receive the Imam at Amausi airport. In 2012, Imam Sheikh Khalid Bin Ali Al Ghamidi, the then Imam of Kaba, had visited Lucknow and met Akhilesh.
The conference will be presided by President of All India Muslim Personal Law Board, Maulana Rabey Hasan Nadwi, Maulana Abdullah Qamar from Darul Uloom in Deoband, Imam of Gyanvapi mosque in Varanasi, Maulana Abdul Batil and Maulana Tariq Rasheed Farangi Mahli from Islamic Center, Orlando (USA).
"We are organising the conference at Aishbagh Eidgah where the Imam will be the chief guest. During the Haj pilgrimage, Saudi Arabia had announced that ISIS is un-Islamic and unrelated to their religion. Nearly 90 per cent of those killed by ISIS are Muslims and they have destroyed the infrastructure of several countries. We will denounce them and shun the misconception of linking terrorism with Islam," Maulana Khalid Rasheed Farangi Mahli, Imam Aishbagh Eidgah told
The Indian Express
.
He also informed that the Imam of Kaba has said that as per the teachings of Islam, Muslims should live with love and compassion with their non-Muslim brethren in their native countries.
"The visit will also strengthen the relationship between India and Saudi Arabia," Farangi Mahli said. Imam Sheikh Saleh will also lead 'Maghrib Namaz' at Eidgah which will be attended by Muslims from across the state. He is also expected to visit Islamic seminary Nadwatul Uloom, followed by a visit to Deoband where he will lead the prayer at Rashidia mosque on Monday before leaving for Hyderabad and Kerala.