*
View the first article in the series
*
Updates: Part I
ISIS India wing talked about extorting money from Bollywood stars
Updated: May 25, 2016 12:48 pm
As it looked for means to fund terror activities, the Janood-ul-Khalifa-Hind, the alleged Indian wing of the Islamic State, considered extorting money from Bollywood stars. A suggestion to take Naxal help to procure arms was reportedly turned down.
According to sources, two alleged top commanders of the module busted by security agencies earlier this year, Rizwan Nawazuddin alias Khalid and Muddabir Sheikh, have revealed this in interrogation.
Officials said Rizwan, 19, who has been named by them as operational head of the Indian wing of IS, had told them that the plan to target Bollywood stars was discussed in a September 2015 meeting of members of the Lucknow module.
"But just before the module could chalk out the entire plan, security agencies which had been monitoring their online activities arrested them in a nationwide clampdown," a source said. The NIA had arrested 23 alleged IS sympathisers in a joint operation with six state counter-terrorism agencies earlier this year.
Rizwan and his associates allegedly also planned to carry out lone wolf attacks against top Sangh Parivar leaders such as RSS chief Mohan Bhagwat and the VHP's Ashok Singhal and Pravin Tagodia, hoping this would bring them in international spotlight.
Rizwan, two of whose uncles are in the Army, talked about toying with the idea of attacking an Army base in Meerut too, say investigators. While his father is a revenue official in UP, another uncle is a district magistrate.
The 19-year-old allegedly confessed that he was drawn to extremist ideology after he started surfing the Internet to kill time.
According to his "confession", his module's current handler, Shafi Armar alias Yusuf, didn't want to initially pledge allegiance of his Ansar-ul-Tawhid to the IS. His brother Sultan had allegedly left the Indian Mujahideen owing to differences over money with Bhatkal brothers Rizwan and Iqbal, and initially approached the al-Qaeda and Taliban for help, before taking funds from the IS. "Only the IS was receptive to the offer made by the Armar brothers. They made Armars in charge of the Indian operations and they were asked to scout for recruits back home who could help carry out 'lone wolf attacks' and spread the IS agenda in the subcontinent," Rizwan has allegedly told interrogators.
Officials claim the Indian module first received funds in October last year, with Yusuf allegedly routing Rs 6 lakh through hawala channels in Mumbai to be received by Muddabir Sheikh. A techie who had been jobless since September last year, Muddabir had reportedly got in touch with Yusuf through encrypted chatting apps Trillian and Sureshot. Yusuf allegedly made him the Amir, or the chief of the Indian module, in October last year.
The Lucknow meeting where targeting actors was discussed also saw a discussion on training locations, Rizwan allegedly revealed. Among the places considered were the jungles of Panvel on Mumbai outskirts, and the forests of Chhattisgarh, Tamil Nadu and Karnataka.
IS recruiter's first job for 2008 Ahmedabad blasts accused was translation of Baghdadi's speech
Updated: April 29, 2016 9:39 am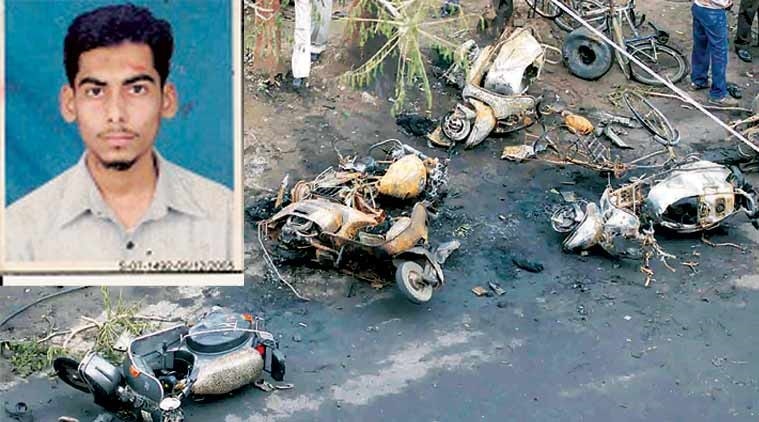 "SIMI operative" Alamzeb Afridi was living undercover in Bengaluru as AC mechanic when Mohammed Shafi Armar, an Islamic State (IS) recruiter from Bhatkal in Karnataka and believed to be recently "killed" in Syria, asked him to translate a speech of IS chief Abu Bakr al-Baghdadi in Gujarati. Armar would later help Afridi, an accused in the 2008 Ahmedabad serial bombings and the 2014 Bengaluru's Church Street blast cases, learn bomb-making, according to crime branch officials.
Currently in the custody of the Detection of Crime Branch (DCB), Ahmedabad, in connection with the 2008 blasts, Afridi has told interrogators that he was in touch with one Abdul Khan through Facebook. In the interrogation report (IR), accessed by The Indian Express, Afridi said Khan sent him a link through Kik Messenger on how to make bombs.
According to DCB sources, Khan is actually Shafi Armar whose brother Sultan was also killed while fighting for the Islamic State in March last year. The IR stated that Afridi came in contact with Syria-based Khan through Facebook four months before the Bengaluru blast on December 28, 2014, in which a woman was killed.
Afridi alias Mohammed Rafiq alias Jaweed, who was detained in Bengaluru on January 23 by a unit of Telangana anti-terrorist squad, has reportedly confessed before the NIA to planting the bomb on Church Street. Initially, Afridi told the DCB interrogators that Khan gave him a speech of Baghdadi, dubbed in Urdu, for its Gujarati translation. Afridi had told Khan that he was an absconding accused in the July 26, 2008, Ahmedabad serial blast case. As many as 56 people were killed in the blasts.
"Abdul Khan suggested me to come to Syria. He sent a link on Kik Messenger for making different kinds of bombs," the report stated. Khan alias Shafi Armar also asked Afridi to do recee of religious places belonging to Jews in Bengaluru and other parts of the country, it noted.
The IR revealed that after Afridi opened a Facebook account under the name "Zahid Khan" in 2013, he started looking for information on IS. He also participated in processions in Bengaluru against Israel. The story of Afridi, a boy from Juhapura who became an active member of SIMI, is said to have changed after he met one Mujib Jamil Shaikh, also resident of Juhapura, who took him to several "programmes" at the house of one Ashok Kala Kabira where there used to religious discourses.
He came in touch with active SIMI members and accused in the serial blasts case like Arif Kagji, Samsuddin Dariapurwalo, Yunus Mansuri Kalupurwalo and Yakub Memon, who used to discuss Quran and Hadith.
The 2002 riots, during which some of Afridi's relatives were killed, also had an impact on his mindset and pushed him to take "revenge", the investigators said.
The IR stated that Afridi went underground after the serial blasts and stayed for couple of weeks at a relative's house in city. Afridi later worked as caretaker of a buffalo shed on Bharuch highway for six months, the IR said. One Vaja Sandhi, a resident of Rajasthan, later helped Afridi getting odd jobs in Maharashtra, Rajasthan and Uttar Pradesh, the report said.
According to the IR, Afridi went to Bengaluru in June 2010 and started working as AC mechanic with one Imran. After a dispute, Afridi — under a "fake name Rafik" — lodged a complaint with RT Nagar police station against Imran. By Diwali 2013, Afridi became an independent AC mechanic. On January 14, 2015, Afridi returned to Ahmedabad. The IR stated Afridi went to Juhapara and wandered around Afjal Masjid, Ravi School, Sunflower school, where he studied, N A School, and around the house of one Naved. He then went back to Bengaluru.
Three months after arrest, 'IS recruiter still remorseless'
Published:April 15, 2016 3:00 am
Nearly three months after his arrest, alleged Islamic State (IS) recruiter Mudabbir Sheikh continues to pledge his allegiance to the banned terrorist organisation. Intelligence sources have told The Indian Express that repeated efforts by investigators to 'deradicalise' him had failed and sleuths were now branding him as a highly 'radicalised' man who was 'remorseless' and showed little sign of having any 'change of heart'.
"Whenever we confront him with a question pertaining to the case, he refuses to answer and starts defending ISIS, claiming it is fighting a 'holy war' and he was only doing his duty by contributing to it. When we tried getting clergymen to correct his wrong notions, he would counter them and refuse to hear them out. We are of the opinion that he has been deeply radicalised and have given up on him," said the official.
Sheikh, 33, a resident of Mumbra, a Muslim-dominated satellite township of Mumbai, was arrested by the National Investigation Agency (NIA) on January 22 in a joint operation by the NIA and six state counter-terrorism agencies, including the Maharashtra Anti-Terrorism Squad (ATS). Sheikh claims he is the 'Amir' (chief) of Janood-ul-Khalifa-Hind, a home-grown module with ideologies similar to that of the Islamic State or Daesh as it is now referred to by the western world.
According to sources, Sheikh had been unemployed since October last year and spent most of his time on the internet, combing through IS propaganda material. During this time, he came in touch with his foreign handler, identified as Shafi Armar alias Yusuf, who allegedly radicalised him online.
Meanwhile, investigation has revealed that erstwhile Indian Mujahideen terrorist Shafi Armar alias Yusuf, the alleged foreigner handler of the module and the head of Ansar ul Tawhid (AuT), an Afghanistan-based outfit that has pledged its allegiance to the IS, had promised the setting up of a 'command structure' and pumping more money in to the Indian module after it proved its mettle by carrying out its first assignment. This revelation has been made by another arrested IS recruiter Rizwan Nawazuddin alias Khalid who was "operational commander" of the module.
"Khalid has revealed that Yusuf had promised that like Iraq, the Indian recruits would also be assigned titles and responsibilities, after they were successful in carrying out their maiden project, pertaining to serial attacks in India where the maximum causalities would be foreign tourists. He also divulged that Yusuf had promised to divert more money through hawala channels so as to strengthen the module," said another official.
"The prospect of an identity and fighting under the caliphate gave a boost to the module which had finalised January 26 to carry out attacks. We had been monitoring their activities since October last year and when we learnt that they were planning strikes, a clampdown was announced and pan-India raids were carried out," added the official. According to sources, Khalid who was the 'second-in-command' was asked by Yusuf to travel across the country to find safe houses and a training centre where potential recruits could be trained.
"Khalid had travelled the length and breadth of the country and found that South India could offer the anonymity that the group was looking for. He, therefore, travelled extensively to the southern states, including Karnataka and Goa. He had set up many safe houses in Karnataka and Goa," the official said.
According to sources, a small hamlet in Karnataka called 'Panvel', located deep within the densely covered Western Ghats, was identified as the 'spot' where potential recruits could be trained. "Since it was deep inside the forest, the possibility of police raiding the spot was bleak. This information was conveyed to Yusuf who was happy with Khalid's efforts and had even assigned him the title of 'operational head of the module," the official said. "For a youth who is just 21 years old, such recognition meant a lot. He was easily brainwashed and lured into the fold," added the official.
"After taking them into custody and subsequent interrogation, we figured that
they weren't just sympathisers or fence-sitters but were deeply drawn into the ideology. This made us arrest them and book them under the stringent sections of the Unlawful Activities Prevention Act or UAPA," said the official. In total, 23 youths have been arrested by the NIA in a nationwide raid against alleged IS sympathisers.
Delhi Court Extends Detention Of 4 Suspected ISIS Operatives Till May 12
Updated: April 13, 2016 03:39 IST
New Delhi: A Delhi court has extended by a month the period of detention of four suspected ISIS operatives after the NIA submitted that the larger conspiracy of the outfit in India and abroad, including recruitment of resident and non-resident Indians, was yet to be ascertained.

District judge Amarnath extended the period of detention of accused -- Mohd Azeemusan, Mohd Osama, Akhlakur Rehman and Mohd Mehraz, beyond 90 days till May 12 on a plea of the National Investigation Agency (NIA) which said that probe into the case was spread in different parts of the country and abroad.
According to the sources, during an in-chamber hearing, NIA also submitted the report of the probe before the court in a sealed cover.
"During the course of investigation, larger conspiracy of ISIS activities in India and abroad including recruitment of resident and non-resident Indians by the ISIS is yet to be ascertained.
"The investigation in the instant case is spread in different parts of country and abroad," the NIA said.
The sources said that in the application, the agency also informed the court that mobile sets, SIM cards, laptops and micro SD cards, recovered from the possession of the accused persons during the probe, have been sent for forensic analysis and the results were still awaited.
The accused, reportedly owing allegiance to ISIS, were arrested for allegedly conspiring to commit terrorist acts in the country on being motivated by its ideology.
A case was registered by the special cell of Delhi Police on January 18 under the provisions of Unlawful Activities (Prevention) Act and section of 120 B of IPC. Later the case was transferred to the NIA.
ISIS' India strategy: Join forces with Maoists and target kaafirs
Posted 09-Apr-2016
The enemy's enemy is a friend — so believes the ISIS. Investigations by several anti-terrorism agencies into the conspiracy hatched by suspected ISIS members in India have revealed that to pull off its sinister plan of waging a full-fledged attack against the country, the terror group had allegedly planned to join forces with Maoist groups. The plan was to approach Maoists for arms and ammunition procurement as well as arms training.
Nearly 20 suspected members of ISIS' Indian wing — Ansar-ut Tawhid fi Bilal al-Hind — have been arrested by various agencies, including the National Investigation Agency (NIA) and the anti-terrorism squads (ATSs) of several states, in the last few months. Cases of most of the states, including one of the Maharashtra ATS — lodged in December 2015 after four youths from Malwani fled their homes to join the ISIS in Iraq and Syria — were taken over by the NIA.
Crucial meeting
Investigations by the Intelligence Bureau, the NIA and the Maharashtra ATS into the plans of Mudabbir Sheikh, the chief of Ansar-ut Tawhid fi Bilal al-Hind who was arrested on January 21, and Khalid Ahmed Ali alias Rizwan, the second-in command — arrested the day after — have blown the lid off a significant secret meeting convened in Lucknow late in December last year.
Besides discussing strategies for carrying out attacks, the idea of taking Maoists' help was also mooted by one of the top members of the group at the meeting, said sources in the Maharashtra ATS.
The meeting was attended by eight members of the terror outfit, including Sheikh and Ali, Akhlaq-ur-Rehman, Mohammed Mehraj and Mohammed Azim — who were later arrested for planning a terror strike during the Ardh Kumbh Mela at Haridwar in January — as well as Mohammed Osama.
"At the meeting, the suspects discussed joining hands with Maoist groups operating in Chhattisgarh and Andhra Pradesh to procure arms and ammunition, and also for arms training. Since, the Maoists, too, have an anti-nation ideology, the idea of joining hands with them was strongly contemplated by ISIS members," said an ATS official. A few top members of the terror outfit had even explored options and identified jungles in Karnataka and Andhra Pradesh to train radicalized youths, said sources.
Lone wolves
The arrested suspected ISIS members also revealed that they had received instructions from their ISIS handlers in Iraq and Syria on building a force of 'lone wolves' who could individually carry out fidayeen attacks in various parts of the country. It was planned that once an attack was carried out, the ISIS from Iraq and Syria would take responsibility for it.
"ISIS members were instructed to not only attack foreigners for global impact, but also 'kaafirs' (who don't follow ISIS' ideology)," said another ATS official.
Mazgaon bizman chickened out
One of the key suspected members of the ISIS, Mohamed Hussain Jamil Khan, revealed that he had refused to become a fidayeen. The 36-year-old businessman from Mazgaon had been under the scanner of the Intelligence Bureau for over one-and-a-half years before his arrest on January 22. "When one of the senior members in the terror group asked him why he didn't want to become a fidayeen despite taking the 'bait' (oath taken on joining the ISIS), he said he had taken the oath to work towards ISIS' aims and would do it by contributing to its funds," said a source. Khan allegedly generated Rs 1.20 lakh for ISIS' activities and accepted a delivery of explosive pentaerythritol tetranitrate (PETN) in Delhi to make IEDs. Scared of getting caught, he, however, flushed the explosives in a masjid's toilet in Delhi, said sources.
Intelligence sources: 'IS recruit nabbed in Pune left hawala trail'
Published:April 7, 2016 2:26 am
An alleged Islamic State (IS) recruit, who was Tuesday detained at Pune International Airport while attempting to leave for Dubai, is suspected to have carried out hawala transactions for the outfit's self-appointed franchise in India.
Ismail Musab Abdul Rawoof (34) was detained by Intelligence Bureau (IB) and NIA on the basis of a look out circular issued by the IB.
Intelligence sources said Rawoof is suspected to have played a role in two tranches of hawala money that reached suspected IS recruit Mudabbir Sheikh in Mumbai. Sheikh, according to NIA, is the chief of Junud al Khilafa-e-Hind (JKH), a self-appointed franchise of IS that is suspectedly run on the instructions of former Indian Mujahideen operative Shafi Armar.
"Through hours of interrogation no evidence of Rawoof's involvement with the group has come to the fore till now. The probe will continue. If nothing is found against him, he will be released," said a home ministry official.
ISIS recruit heading to Syria detained at Pune airport
Updated: April 6, 2016 2:22 am
In a joint operation by the Intelligence Bureau (IB) and the National Investigation Agency (NIA), a man from Bhatkal in north Karnataka was detained at the Pune international airport on Tuesday morning while reportedly trying to flee the country to join the banned Islamic State (IS).
#ISCLAMPDOWN

: Ismail Abdul Rawoof, a youth from Bhatkal detained at d Pune airport, suspected to fleeing d country to join IS.

@IndianExpress

— Rashmi Rajput (@RashmiRajput123) April 5, 2016
In a joint operation by the Intelligence Bureau (IB) and the National Investigation Agency (NIA), a man from Bhatkal in north Karnataka was detained at the Pune international airport on Tuesday morning while reportedly trying to flee the country to join the banned Islamic State (IS).
The man, identified as Ismail Musab Abdul Rawoof (34), was about to leave India for Dubai by (IX) Air India 211 flight for his onward journey to Syria.
A Look Out Circular (LOC) had earlier been issued by the Union Home Minister against Rawoof.
Sources said Rawoof's name had cropped up during Internet chats with members of the Islamic State members.
They said he was being questioned by various security agencies after which he would be handed over to NIA.
In total, 23 youths from various states across the country have been arrested by the NIA for allegedly floating a home-grown terror outfit, Janood-ul-Khalifa-e-Hind, which claims to support the Islamic State.
Islamic State 'recruit' tells probe team he panicked, threw explosives in Delhi drain
Updated: March 30, 2016 9:05 am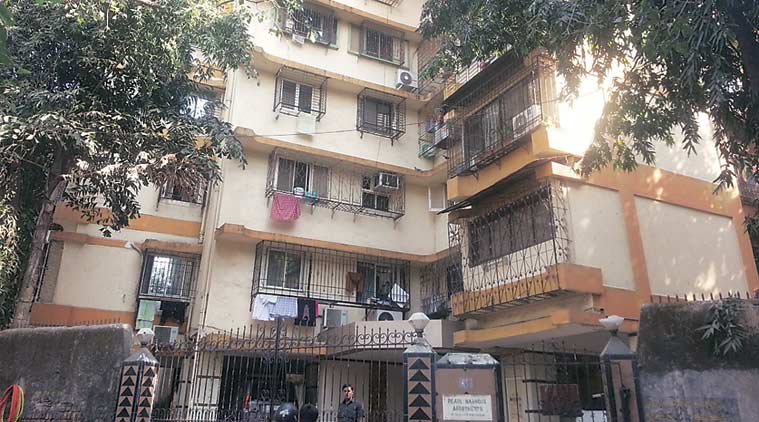 Explosives meant to carry out serial blasts across India were dumped in a drain in Delhi last year by an alleged Mumbai-based Islamic State (IS) recruit because he panicked at the last moment, according to a senior security official.
Sources said that Mohammed Hussein Khan, one of the 14 alleged members of an IS module arrested in a joint operation by the National Investigation Agency (NIA) and six state-level agencies in January, "confessed" to having collected 1.5 kg of Pentaerythritol tetranitrate, or PETN, from "a contact" in the capital.
"With visible police presence in Delhi, Khan got nervous and threw the explosives in a drain before boarding a train back to Mumbai. PETN (a plastic explosive) is one of the most powerful materials used by terror groups worldwide to prepare bombs," said the official.
Khan, a businessman from Mazgaon, also allegedly revealed that he was given Rs 50,000 by another arrested accused, Muddabir Sheikh, "the self-proclaimed Amir" of the local module, to pay for the explosive material, said sources.
Khan told interrogators that he collected the material on orders from his suspected handler Shafi Armar, the module's "foreign handler", said sources.
Sources said Shafi is the brother of former Indian Mujahideen (IM) member Sultan Armar, from Bhatkal in Karnataka, who formed the breakaway Ansar-ul-Tawhid (AuT) in August 2014. Sultan is believed to have died in an airstrike in Syria in 2014.
"Shafi, alias Yusuf, uses his old IM contacts for recruitment, procurement of explosives and hawala transactions. In one of their chats, Khan was ordered to bring the explosive material to Mumbai where it would be assembled and carried by other members to execute multiple attacks at the same time," said the senior official.
"After the clampdown on IM in 2008 by Mumbai Police, with the arrest of 21 members and other arrests across India, and the deportation of their leader Yasin Bhatkal, many went underground. They now see AuT as a better alternative with many scouting for more recruits," said another official.
During the January bust, the joint security teams, including Maharashtra's Anti-Terrorism Squad, also allegedly seized "timer devices" from the Mumbra home of Khan's local handler Sheikh, said sources.
They added that five bottles of hydrogen peroxide along with timer devices and wires were recovered from the house of another accused in Hyderadad. Sleuths also recovered a black powdery substance, suspected to be a low grade explosive material, they added.
"Last year, these IS members met at the Lucknow residence of another arrested accused Rizawan Nawazuddin, alias Khalid, who is suspected to be the second-in-command of the group. But there was a disagreement among them as Khalid proposed the idea of carrying out lone-wolf or individual attacks while Sheikh wanted to carry out multiple strikes. Sheikh's decision prevailed and the members were asked to conduct a recce in Maharashtra and Goa. Goa was chosen because an attack on foreign tourists would attract global attention and create the desired impact," said the official.
At this Lucknow meeting, Khan allegedly said that he would only support the module by providing logistical support. "Sheikh then asked Khan to arrange for over 150 sim cards using fake identities, which he did," said the official.
For ISIS, virtual is the real as it scouts for India recruits
Updated: March 22, 2016 4:37 am
In the summer of 2006, a young web-designer, who his friends called Muddy, entered the Jamaat-e-Islami Hind's office in Mumbai's Byculla area. He walked up to a greying man sitting alone near the entrance with a request for information: How might one sign up for the jihad in Afghanistan?
"I heard him patiently," the Jamaat office worker recalls, "and then suggested that perhaps his energy and enthusiasm could be put to better use serving the poor in our community. I never saw him again."
Last month, that young man was arrested by the National Investigation Agency on charges of being the head of a new Islamic State cell determined to wage war on India. Mudabbir Mushtaq Shaikh, the NIA alleges, was recruited online by a Syria-based Indian who patiently trawled Facebook, Twitter and dozens of blogs in search of potential recruits.
Intelligence Bureau officials estimate the Islamic State's Indian cell, led by one-time Indian Mujahideen operative Muhammad Shafi Armar, has engaged more than 700 people in conversation — and raised more than 20 identified volunteers.
The recruits' online activities and their online stomping-grounds cast unprecedented light on the Islamic State's new campaign — a campaign to raise an army, using nothing but zeros and ones flying through cyberspace. Long before his alleged jihadist project began, Shaikh's main Facebook page shows Islam, and its relationship with culture in a changing world, figured high on his agenda. In the autumn of 2012, for example, he posted links to an article on French rap singer Mélanie Georgiades who converted to Islam after years of drug-fuelled excesses led to her hospitalisation.
There was another article on a Bosnian man who made a 5,650-km journey to Mecca. Lectures by neo-fundamentalist proselytisers Zakir Naik and Yusuf Estes also figured on his timeline — along with one to an essay claiming 9/11 was a plot by the United States to discredit Islam. There is plenty on Shaikh's timeline, though, that suggests Islam was just part of his world, not an all-enveloping obsession. His posts were eclectic: the nuances of Kinetic JavaScript and HTML5; a project to build a flying motorcycle; a piece on how teenage software designers became millionaires; wisdom from new-age guru Paulo Coelho.
Incidentally just 18 of his main page's 52 friends were Muslim, and from their appearance, all seem secularised: many are engineering and software professions, with multinational firms. "There was nothing in his behaviour to suggest he had any strong political views," recalls a Facebook friend who worked with him briefly at his last job. "He seemed like just one of the guys."
Like her husband, Uzma Shaikh's Facebook timeline also shows a coexistence of worlds. Her timeline includes fat-burning workouts from fitness trainer Jordan Yeoh, and humorous online videos — one, a video of a dog riding a tortoise.
There is also, though, evidence of a more complex set of religious concerns. In one video Uzma Sheikh has posted, the Aurangabad-based preacher Faiz Syed railed against Muslim women who do not allow their husbands to take a second wife, arguing this denies marriage to the poor and needy. She also posted a speech by Zakir Naik, praising Osama bin Laden and the Taliban — a speech that led to his being denied entry to the United Kingdom. Uzma Sheikh did not respond to requests to be interviewed for this article.
In the summer of 2013, according to NIA documents, Mudabbir Mushtaq Shaikh ran across an account run by Yusuf al-Hindi. Al-Hindi — a pseudonymous account which intelligence services say was run by Karnataka-born Indian Mujahideen operative Muhammad Sultan Armar — was a member of several online jihadist fora, on and off Facebook, posting regularly on religion and India-linked issues.
The two men first met, investigators say, on Dajjal-e-Akbar, a closed group with over 1,400 members, which warns, in somewhat incoherent English, that "its the era of Dajjal Akbar whose come soon as possible, and Jews are totally ready to welcome him, so we made this group (sic., throughout)".
It goes on to say that when the Dajjal, or Devil, comes to earth, he will "make mess and kill the people then ALLAH swt send Hazrat Eesa a.s and give him order to kill Dajjal". For many drawn to the Islamic State and al-Qaeda, this centuries-old apocalyptic fantasy is living belief: the armies of the jihad, recruits believe, will be blessed by god for their role in fighting the devil and his agents on earth.
The fantasy had drawn together men from very different backgrounds. Born on December 7, 1975, Sultan Armar grew up in Bhatkal's Nawayath Colony. The son of Shabbir Husain Armar, a small businessman. Like his 1986-born younger brother and comrade-in-arms Shafi Armar, Sultan Armar was packed off to the Nadwatul-Ulema seminary after high school.
Nadwatul-Ulema theologians are among few in India to have backed the Islamic State: in 2014, theologian Salman al-Husaini Nadwi wrote a letter hailing self-proclaimed Caliph Ibrahim Awad al-Badri as the Amir ul-Momineen, or commander of the faithful.
The son of a secularised middle-class family, Shaikh, by contrast, graduated from the Saboo Siddiqui school in Byculla, before gaining a commerce degree from Akbar Peerbhoy College, and a web applications design certification from St Angelo's Institute.
He worked a number of web-design jobs, before being appointed head of New Products development at Sports Interactive, a company which counts top media companies among its clients. His marriage seemed to have been successful; the couple has two small daughters. In 2005, though, he began a religious journey, abandoning his family's traditionalist Barelvi Islam, a syncretic tradition reviled by Islamists. From 2005, just as he got his first job as web designer, he began attending programmes by neo-fundamentalist clerics like Zakir Naik, and reading online jihadist literature.
There are important clues to what may have driven Shaikh's alleged radicalisation in a second Facebook account he maintained — this one, with just a small group of family and close friends. He posted news reports on the Shiv Sena's calls to disenfranchise Muslims, as well as Hindu nationalist militia forming across the country — material that he kept off the Facebook page used to communicate with a wider world.
In response to one article on a young Muslim woman offering to turn vegetarian to rent a flat in Mumbai, Shaikh bitterly remarked: "Is this some kind of propaganda to portray her a good Muslim as she is ready to forego her religious rights to stay in those society?"
Shaikh lost his job in December, 2012, with his employers claiming he performed poorly; he never succeeded in finding another one — something which may have fed his resentment. Even as Shaikh had been building his career, the Armar brothers were risking their lives. In 2004, the Armars joined the Indian Mujahideen, founded that year by one-time Mumbai gangster Riyaz Shabandri and his cleric brother, Ismail Shabandri — both of whom had left the city for their hometown Bhatkal after the Students Islamic Movement of India was proscribed following 9/11.
Riyaz Shabandri came from a middle-class background just like Shaikh — and had even studied at the same high school, though there is no evidence so far the two ever met.
"For the middle-class Shaikh," claims an officer involved in his questioning, "these guys were heroes, doing for Muslims what he himself had just fantasised about". In 2014, the Armars' Ansar al-Tauhid group, then based at Tehreek-e-Taliban's training camps in Pakistan's North Waziristan, declared their affiliation with the IS and called on Indian Muslims to join the organisation.
Not long afterwards, Sultan Armar and Shaikh began to talk through Skype, for private conversations — and, the NIA alleges, that the jihadist disclosed his real identity. Data recovered from Shaikh's computer shows he downloaded jihadist speeches and books at Armar's urging — but then his mentor suddenly disappeared.
NIA investigators allege Shaikh began trying to gain recruits for the group regardless, tapping members of political groups like the Muslim Youth Foundation and Association of Indian Muslim Students. Not one, however, took the bait.
Late in 2014, NIA documents state, Sultan Armar appeared online, again — and reached out to his jihadist protégé from Raqqa, in Syria. In May that year, as first revealed by The Indian Express, four young men from Thane had become the first Indian jihadists to reach the Islamic State.
The two men, the NIA alleges, continued contact through encrypted chat clients, with Shafi Armar taking over the communication after his brother was killed. Early last year, the Indians inside the Islamic State had a concrete proposal for their online recruit in India: to set up an organisation called Jund al-Khilafa al-Hind, or the Army of the Caliph in India. Shaikh, investigators say, would soon discover that he was just part of a very wide online circle — none of whose members knew, as yet, the others.
NIA arrested 24 people for alleged links with ISIS
March 16, 2016, 03.00 IST
New Delhi:
The NIA has arrested 24 people for alleged links with ISIS, government on Wednesday said, making it clear that only a very few youths from India were attracted to the dreaded terror group.
"The National Investigation Agency and the police in some states have registered cases and arrested some active cadres affiliated to ISIS in the recent past. So far, NIA has arrested 24 accused in the cases being investigated by the agency," Minister of State for Home Haribhai Parathibhai Chaudhary said in Rajya Sabha.
The Minister said the outfit uses both positive and negative imagery to attract recruits from across the world but it has influenced or attracted very few youths from India.
"The ISIS is using various internet based platforms for propaganda and to propagate its ideology. The intelligence and security agencies monitor the cyber space closely to identify potential recruits and keep them under surveillance and take further action, if necessary," he said in a written reply.
Afridi admits he tried to join ISIS
Feb 7, 2016, 10.13 AM IST
AHMEDABAD: Alamzeb Afridi, a key accused in the July 2008 serial bomb blasts in the city, has revealed before investigators that he had tried to join terror outfit Islamic States of Iraq and Syria (ISIS). He had also visited Ahmedabad twice, while on the run, said ATS sources.

Afridi was recently arrested by Counter Intelligence Cell (CIC) of Hyderabad from Bangalore. Sources from the joint team of Ahmedabad city crime branch and ATS, who are currently in Bangalore, also said that Afridi told investigators he hated Israelis.

ATS sources said Afridi, who had been on the run for about eight years has confessed that he was in touch with former Indian Mujahideen operative, Shafi Armar, supposedly based in Syria.

Shafi Armar is suspected to be the chief recruiter of the 14 men recently arrested by NIA allegedly for planning terror strikes across the country.
"Afridi had chatted with Armar on various occasions in December 2015 through social media platforms and encrypted messengers, to seek help for sneaking out of India," said a senior Gujarat ATS official.
During interrogation, Afridi said he had come to Juhapura, saw his house, and then left the city. However, we suspect that he had come to meet some sleeper cell members."
Meanwhile the cyber cell of the city crime branch has already started scrutinizing the encrypted chats. "Most of the messages seem to be coded. Hence we, along with sleuths from the Central IB, are working on decoding the messages," said a senior crime branch official.
ATS sources said that before settling down in Bangalore about four years back, and marrying a local girl named Yasmeen, Afridi had moved across several cities in India.
Arrested 'IS operative' was in touch with Syria terrorist: Cops
The Special cell of Delhi Police on Wednesday told a Delhi court that suspected IS operative Mohsin Ibrahim Sayyed, arrested for allegedly conspiring to carry out a terror strike during the Ardh Kumbh Mela at Hardwar, had come in contact with Syria-based IS terrorist Yusuf Al Hindi.
The special cell told additional sessions judge Reetesh Singh that Sayyed was allegedly in contact with Yusuf Al Hindi through his friend Ayaz Sultan, a resident of Mumbai.
The police said that Sultan left for Afghanistan in December 2015 to join the IS. They also said that during the interrogation of Sayyed, it was revealed that he delivered money to accused Akhlakur Rehman and his associates, who in turn delivered him SIM cards, mobile phones and arranged for a rented accommodation.
Sayyed also delivered money to accused persons which he had recovered from Lucknow on the instruction of Yusuf. After he left his house he visited several states in India on the instruction of Yusuf," the police told the court.
They added that Sayyed would now be taken to Muzaffarnagar, Agra and Lucknow in connection with the investigation. The police have said that four other arrested co-accused had said during interrogation that they came in contact with Yusuf through Facebook and other chat platforms and he had motivated them to propagate violent 'jihad' in India.
"Yusuf tasked them to cause a blast in a train going to Hardwar or during Ardh Kumbh Mela there. For this purpose, the accused collected explosive material, received money to procure explosive materials, purchased SIM cards and mobiles and conducted recce in Haridwar," the police said. The court sent the accused to police custody till February 20. The other co-accused — Akhlakur Rehman, Mohd Osama, Mohd Azeemushan and Mohd Mehraz were also produced in court and remanded in judicial custody.
Meanwhile, five other accused — Maulana Mohd Abdul Rehman Kasmi, Abdul Sami, Mohd Asif, Zafar Masood and Syed Anzar Shah — were produced in court and the Special Cell of Delhi Police said they would be remanded in judicial custody as the probe was on. The accused will be in judicial custody till March 8.
Bengaluru bombing suspect too being probed as possible part of IS network
Published:February 11, 2016 2:08 am
Afridi is suspected to an ISIS member.
A SIMI-linked suspect in the 2008 Ahmedabad blasts, who was arrested a fortnight ago by the National Investigation Agency as the main accused in the December 2014 Church Street blast of Bengaluru, is among the latest that investigators have linked to the network of
Islamic State
operatives and sympathisers.
Alamzeb Afridi, 34, was arrested by Telangana police in Bengaluru on January 23, just a day after the NIA had rounded up 14 persons from Mumbai, Hyderabad, Lucknow, Bengaluru, Mangalore and Tumkur for being IS sympathisers. Afridi was taken into custody by the NIA on January 29 and identified as the man who had carried out the bombing in Bengaluru.
It has now emerged, investigators said, that Afridi visited Hyderabad a few times to meet Mohammed Nafees Khan alias Abu Zarrar, 24, one of the 14 arrested in their crackdown on an emerging IS-affiliated Indian group called the Junood al-Khilafa-e-Hind. Afridi had been wanted for nearly seven years before his name came up while agencies were tracking the activities of Nafees. Nafees has emerged as a key organiser of interactions among IS sympathisers in India, along with Mumbai's Muttabir Shaikh and Mangalore's Najmul Huda, in an effort allegedly coordinated by an Indian Mujahideen operative based abroad and identified currently by security agencies as Shafi Armar from Bhatkal.
Sources said investigations have indicated links between Armar and Alamzeb Afridi too. The Ahmedabad blasts for which Afridi is wanted, incidentally, was allegedly carried out by an Indian Mujahideen-SIMI collaboration.
Following the multiple arrests, sources had said that the identities of those in the group had emerged in the course of surveillance on the activities of Nafees. They indicated that Afridi was detained close on the heels of the IS arrests after it emerged that he was trying to flee. Investigations have reportedly revealed that Nafees and Khalid alias Rizwan Ahmed Ali Nawazuddin, 20, of Mumbai travelled to Bengaluru to motivate six people they had identified as being keen on travelling to Syria to join the IS.
The possibility of the convergence of former SIMI and IM elements under an Islamic State umbrella to radicalise and recruit is being seen as the possible key to the decision by the security establishment to carry out the recent sweep of a section of IS sympathisers.
Afridi had been in the custody of NIA for 10 days in the Bengaluru Church Street blast case, and sent to judicial custody at the end of his police custody on February 8. Afridi has reportedly claimed to have carried out the Bengaluru bomb attack on his own by building a bomb using online resources and past experience on the directions of a handler. That handler is suspected now to be Armar and not Afridi's mentor Touqeer alias Abdus Subhan Qureshi, 46, of the SIMI.
Read more about Alamzeb Afridi's life as a fugitive
.
NIA arrests: Shafi Armar wanted terror units in every state, major city
Published: January 28, 2016 2:15 am
Former Indian Mujahideen (IM) member Shafi Armar, suspected to be the chief recruiter of the 14 men recently arrested by NIA for planning terror strikes across the country, wanted a unit of Junud al Khalifa-e-Hind (Soldiers of the Indian Caliphate) to be raised in every state and major city. Armar had allegedly floated Junud al Khalifa-e-Hind, touting it as a franchise of Islamic State in India.
Armar, who allegedly chatted with those arrested over social media and encrypted messengers such as Trillion, Surespot and Skype, had asked Mumbai-resident Mudabbir Sheikh and Kushinagar-resident Rizwan Khalid to ensure that these units are set up, said sources, adding that the units were to be activated as and when required to launch an attack.
"Armar had been successful in raising a national structure with Mudabbir appointed the Ameer (chief) and Rizwan the Naib Ameer (deputy chief). Nafees Khan had been appointed as finance chief of the group and Najmul Hooda as military head. Armar wanted every state and city to have such units," said an officer.
The officer said the group was holding regular meetings and added that information about eight such meetings in the past one year has come to the fore. Three meetings were held in Lucknow, the latest in the first week of January, said sources, adding that one each was held in Saharanpur, Pune, Mangalore, Bengaluru and Hyderabad.
"At these meetings, six to seven members would discuss ways to strengthen the organisation. Mudabbir and Rizwan would generally be present. The rest would be from the region the meeting was being held in," said the officer.
He added that some of these meetings were also attended by the four boys from Roorkee, who were recently picked up by Delhi Police, and three boys from Malwani (Mumbai), who were arrested by Maharashtra ATS for trying to join the IS. These two cases, home ministry sources said, are likely to be transferred to NIA.
Sources said though the group had been meeting for over a year, intelligence agencies first got a hint of their online activity in April 2015. "They are sharp techies. They were frequently changing their user IDs and using code words to talk about their plans. We decided to arrest them after we got a hint that they have acquired explosives," said an intelligence official.
Investigators have recovered three bottles of hydrogen peroxide from a Bengaluru-based accused while a black powdery substance, suspected to be a low-grade explosive, has been found in the possession of a Hyderabad-based accused. They have also recovered pipes, circuits and timer devices from the houses of various accused.
Sources said investigators believe Armar sent Rs 6 lakh to the group to spread the organisation, conduct terror training camps and buy explosives and other logistics for attacks. "They had not zeroed in on a target. They were discussing targeting security forces, vital installations and foreigners. Had they not been arrested, they would have gone on to do something," said an officer.
IS man used city hawala network
The National Investigation Agency (NIA)'s probe against the Islamic State (IS) has revealed that the 29-year-old Shafi Armar alias Yusuf-al-Hindi alias Anjaan Bhai, a Bhatkal resident, who allegedly handles the terror group's activities in India has over the past one year used contacts in Mumbai-based hawala networks to transfer funds for terror-related activities, including setting up of a base here.
Armar, who is absconding and is suspected of being in Syria, had used two unidentified Mumbai-based hawala couriers, including an unidentified garments (lungi) trader, to allegedly transfer `5.86 lakh in cash to a key associate a few months ago, according to a counter-terror agency official familiar with the NIA probe.
The coded instructions for contacting the hawala couriers were sent on a social media site to IS recruiter Mudabbir Shaikh alias Abu Musab, a Mumbai resident, said the source. Shaikh was in November 2015 appointed as the India chief (Ameer-e-Hind) of an outfit, Junood-ul-Khilafa-Fil-Hind, which was created by Armar allegedly as an allied group of the IS, said the source. The NIA submitted a chargesheet against Shaikh and the absconding Armar, along with a few others, in the Delhi court in July.
According to the source, Armar had allegedly sent a "code and a code name" to Shaikh via their accounts on a social media site to collect `1.06 lakh — the first instalment of the `5.86 lakh fund transferred — for "setting up a base for IS in India."
The cash was collected from a garments trader at a spot near JJ flyover in south Mumbai, after which Shaikh allegedly sent a confirmation to Armar via the same social media account. Shaikh subsequently collected `4.80 lakh from another unidentified hawala agent at a spot in Zaveri Bazaar in south Mumbai, according to the source. The NIA has gathered witness statements to corroborate the alleged handover of funds via hawala — illegal channel — route.
The NIA chargesheet identified Armar as an alleged member of the IS as well as the Indian Mujahideen (IM). IM has been accused of carrying out several serial blasts in the country since 2005, including those in Ahmedabad, Jaipur and Delhi in 2008. Armar, who has an Interpol Red Corner Notice pending against him issued at the request of Indian counter-terror agencies, is suspected of being an associate of IM's absconding co-chief Riyaz Bhatkal, who is allegedly hiding in Karachi, Pakistan. According to NIA's probe findings, Armar, allegedly the media chief of the IS, acts as its main recruiter across India. Armar was allegedly associated with IS's Parbhani module that was busted by the Maharashtra police in July.
ISIS man with link to Hyderabad deported from Saudi Arabia
Updated: Apr 7, 2017, 08:43 IST (Times of India)
HYDERABAD: A motivator allegedly working at the behest of the proscribed
Islamic State
(IS), who played a key role in forming the pan-India Junood-ul-Khilafa-Fil-Hind (JUKFH) module, was arrested by the
National Investigation Agency
(NIA) on Wednesday. The 37-year-old man, a resident of Ratnagarh in Rajasthan, was deported to India by Saudi Arabia on Tuesday. The IS-inspired module was busted in Jan 2016 and four persons from Hyderabad were arrested.
NIA officials said
Ayan Khan Salafi
alias
Muhammadi Ayan
alias
Al Wala Wal Bara
were the online identities of the arrested motivator-cum-coordinator. It was only after he was deported that officials realised that his actual name is Amzad Khan.
The NIA investigators found that Amzad had emerged as one of the principal characters in the conspiracy hatched by suspected IS Indian operations head Yusuf-al-Hindi alias Shafi Armar in forming JUKFH whose members had pledged allegiance to ISIS for carrying out subversive activities in the country.
Sources said Amzad Khan hails from Rajasthan but had been working in Saudi Arabia since 2014. Known by online identities of Ayan Khan Salafi, Muhammadi Ayan and Al Wala Wal Bara, Khan allegedly played a major role in radicalising Indian youth and motivating them to work for the IS.
He was also allegedly in regular touch with Bengaluru Church Street Blast accused and former Indian Mujahideen operative Alamzeb Afridi. NIA sources said Khan had helped Afridi hide at the Hyderabad house of IS accused Nafees Khan when he got wind of police being on his tail.
Khan was the key man along with former IM man-turned IS recruiter Shafi Armar who allegedly motivated Indian youth online to form JKH and pledge allegiance to IS, says NIA.
NIA has said that Khan was deported by Saudi Arabia on Tuesday and remanded to NIA custody by a local court on Thursday. According to NIA, Khan is the son of a retired railway employee in Rajasthan and worked as a mason in Saudi Arabia.
"On preliminary questioning, it was ascertained that the said Ayan Khan Salafi's actual name is Amzad Khan, 37 years, (matric pass), son of Buniyad Khan, resident of Ward No. 15, Ratnagarh, District Churu, Rajasthan," an NIA statement said.
NIA has already filed two chargesheets in the case against 17 accused last year and the case is under trial.
"Amzad Khan had emerged as one of the principal characters in the conspiracy hatched by the absconding accused, Yusuf-al-Hindi @ Shafi Armar and other members of the newly formed organisation 'Junood-ul-Khilafa-Fil-Hind', who pledged their allegiance to the proscribed terrorist organization, ISIS, for carrying out subversive activities in India," the NIA statement said.
It said that during investigation it was established that Khan was also in regular online contact with Nafees Khan, Shafi Armar, Rizwan alias Khalid and Azad Bhai (all IS accused) apart from one more accused in the case who later turned approver. He had maintained constant contact with the men through
Facebook
, Nimbuzz, Trillian and Telegram messaging applications between November-December, 2015 and January, 2016, NIA said.
"Further, the said suspect was also in regular online contact on Nimbuzz chat application with the main accused, during December, 2015, to January, 2016, in the case under RC-01/16/NIA/Hyd (Bengaluru Church Street Blast Case), namely, Alamzeb Afridi, native of Ahmedabad, who is now lodged in Bengaluru jail," NIA statement said.