Delhi HC dismisses bail pleas of suspected ISIS operatives
Updated: Dec 2, 2016 (Times of India)
DELHI: Delhi high court has dismissed the bail pleas filed by 15 suspected ISIS operatives who were arrested from various parts of the country by the NIA for allegedly financing and recruiting people to join the terror group. A bench of Justices Gita Mittal and Anu Malhotra rejected the appeals filed by all the accused against the trial court's order saying they were "devoid of any legal merit".

They had approached the high court challenging the trial court's order saying it had dismissed their applications for bail despite the fact that neither the charge sheet was filed against them, nor the period of their detention under judicial custody was extended. Advocate M S Khan, appearing for these accused, had said in the appeal that his clients were entitled to be released on statutory bail by trial court under section 167(2) of the Code of Criminal Procedure as no charge sheet had been filed against them till then.

However, the National Investigation Agency (NIA) had later filed a chargesheet in the case. The appeals in the high court were filed by arrested accused -- Abu Anas, Mohammed Afzal, Najmul Huda, Suhail Ahmed, Mohd Hussain, Mohammed Aleem, Asif Ali, Syed Mujahid, Imran, Mudabbir Mushtaq Shaikh, Mohd Nafees Khan, Mohd Shareef Moinuddin Khan and Mohammad Obaidulla Khan.
They were arrested in January this year by NIA which had alleged that they were involved in a larger conspiracy of ISIS, in India and abroad, including recruitment of resident and non-resident Indians.
Besides them, two other accused -- Adnan Hassan and Mohd Farhan Shaikh -- were also arrested by NIA in a separate case lodged in January this year and they had also moved the high court.
The agency had alleged that they were supporters of ISIS and were in touch with active members of the outfit. NIA had earlier alleged that the arrested accused, during interrogation, had admitted to "their involvement in the case regarding recruiting and financing persons willing to join the Caliphate of ISIS at Syria". They were arrested for alleged offences under several sections of the Unlawful Activities (Prevention) Act and IPC.
NIA files chargesheet against three IS recruits
Neeraj Chauhan
NEW DELHI: The National Investigation Agency on Monday filed a chargesheet against three Islamic State recruits who had established contacts with IS members of at least 24 countries and were planning terror attacks.
The accused persons were in touch with two senior online motivators/recruiters of Islamic State including a Philippines-based woman Karen Aisha al Muslimah, who is said to be in touch with thousands of recruits all over the world, and another person identified as 'Madmullah'. The trio was also in touch with first arrested IS recruit Mumbai based Areeb Majeed and India's principal online recruiter Shafi Armar.
They were deported from the UAE on the information of Indian agencies and it turned out that they were planning some major activities.
The accused persons - Sheikh Azhar ul Islam (24), a resident of Ganderbal in J&K, Adnan Hassan (36), from Bhatkal, and Mohammad Farhan Shaikh (25) from Mumbra, Maharashtra, were arrested by NIA on January 29 this year upon their deportation.
They had formally become members of ISIS and promoted the ideology of ISIS, inciting others to become member of ISIS, indulging in terrorist and anti-national activities through many social networking platforms like Orkut, Nimbuzz, Google Talk, Facebook, WhatsApp, Skype, Vkontakte, Kik, Twitter, Hangouts, Snapchat, Youtube, Viber, Telegram, Wickr, Surespot, google drive and telegram.
NIA says four laptops, two tablets, seven mobiles, five SIMs, three SD cards, two pendrives and some incriminating documents were seized from them.
"Investigation revealed incriminating chats, posts, videos, images and comments on Facebook, whatsapp, Kik, VKontakte and twitter shared and circulated in groups and channels on various social networking sites, during 2014-15," NIA says.
The probe also revealed their association with the ISIS operatives from various countries including India, Australia, Bangladesh, Egypt, Hong Kong, Hungary, Indonesia, Japan, Kenya, Kuwait, Malaysia, Maldives, Mauritius, Mexico, Netherlands, Nigeria, Pakistan, Philippines, Qatar, Serbia, Sudan, Srilanka, Saudi Arabia, UAE and United Kingdom, who were actively propagating, promoting and inciting people online to join ISIS.
These accused persons in connivance with their associates based in the UAE and other countries were also actively involved in receiving, collecting and distributing funds to persons interested to go to Syria to further the activities of the ISIS using Western Union.
These funds were transferred by the accused persons from the UAE to the recipients from Tunisia, Philippines and India. Adnan Hassan had also funded the ISIS Module from Hyderabad, and he had attempted twice to flee from India to go to Syria, first from Kolkata in 2014 via Bangladesh and Afghanistan and then from Nagpur to Srinagar, J&K in 2015, says NIA.
The three IS members were also in close contact with other accused persons chargesheeted in other NIA cases, including Kalyan based Areeb Majeed, Mohammed Sirajuddin, Mohammed Naser and India's principal recruiter Shafi Armar and shared with them many common online contacts of ISIS operatives including Karen Aisha al Muslimah and Madmullah .
The agency in the
chargesheet stated that investigation conducted has brought on record evidence of their incriminating chats, posts, videos, images and comments on facebook, whatsapp, Kik, VKontakte and twitter shared and circulated in groups and channels on various social networking sites, during 2014-15.
Adnan Hassan had also funded the ISIS Module from Hyderabad, and he had attempted twice to flee from India to go to Syria, first from Kolkata in 2014 through Bangladesh and Afghanistan and then from Nagpur to Srinagar in Jammu and Kashmir in 2015.
ISIS recruiter among three deported from UAE
PTI | New Delhi/Bengaluru | Updated: January 30, 2016 9:32 am
Farhan Mohammed Rafiq Sheikh
In what is being described as a major catch for the National Investigation Agency (NIA), Adnan Damudi, who was allegedly part of an Islamic State (IS) recruitment module, was arrested Friday, a day after being deported from the UAE. Last year, Adnan Hussain Mohammed Hussain alias Adnan Damudi allegedly attempted to recruit four Hyderabad youths by influencing them to travel to Syria. Along with Damudi, authorities in the Gulf country also handed over two alleged IS supporters — Sheikh Azhar Al Islam Abdul Sattar Sheikh and Mohammed Farhan Mohammed Rafiq Shaikh — from Jammu and Kashmir and Mumbra, Thane, respectively.
All three landed in Delhi on Thursday and were interrogated by the NIA. They have been formally arrested in a newly registered NIA case RC 4/2016 against a Gulf-based IS module, and will be produced in an NIA special court on Saturday. The three have been charged for criminal conspiracy under the Indian Penal Code and for recruitment for terrorist activities under the Unlawful Activities Prevention Act, 1967. The NIA said in a statement that they are involved in a "conspiracy to identify, motivate, radicalise, recruit and train Indian citizens located both in India and other countries for planning and executing terrorist attacks in India and in other friendly countries".
"The Central government having regard to the gravity of the said offence, is of the opinion that the said offence is a Schedule Offence under the National Investigation Agency Act, 2008 and should be investigated by the National Investigation Agency," the agency stated. Damudi, a 34-year-old from Bhatkal, Karnataka, is an accountant by training who moved to the Gulf in 2012 and was employed as a delivery coordinator at the World Trade Centre in Dubai. He later allegedly began acting as an online recruiter and propaganda agent for the IS. Damudi's online activities were being tracked closely by Indian intelligence agencies, and he was held by authorities in the Gulf country in September 2015.
The detention of Damudi in the UAE had been reported by The Indian Express in November last year. He was operating the Twitter account @AdnanDamudi and had subscribed to a YouTube channel operated by controversial Australian pro-IS preacher Robert Musa Cerantonio, who was deported to Australia from the Philippines in July 2014. Damudi is alleged to have influenced four engineering college dropouts from Hyderabad to travel to Syria, and also arranged funds for their travel, before Telangana police were alerted and the youths were detained near Malda in West Bengal, from where they were taken back to Hyderabad.
Damudi cooperated with Sultan Armar.
A commerce graduate from Karnatak University in Dharwad, Damudi was allegedly working in tandem with former Indian Mujahideen member Sultan Armar from Bhatkal, who was reported by IS-linked websites to have been killed in Kobane, Syria, in March last year.
Damudi and Armar were allegedly involved in the running of websites of an entity called Al Isabah media and Ansar ul Tawheed — a breakaway group of the Indian Mujahideen. "He used to post his comments/videos on Al Isabah media and Ansar ul Tawheed websites to attract youths towards jihad," sources said. Apart from the four Hyderabad youths, investigations revealed that Damudi, who is well versed in the Arabic language, was also allegedly in touch with several other Muslim youths in India on multiple online platforms linked to the IS. While Damudi had allegedly convinced six Hyderabad youths to travel to Syria via Istanbul, only four eventually decided to attempt the journey. The other two backed out after their parents got wind of their plans. The four youths who decided to leave first went into hiding in Karimnagar district of Telangana and, out of desperation, allegedly contacted Damudi on an Indian number provided by him.
Damudi allegedly put them in touch with Armar, who was suspected to be on the Afghanistan-Pakistan border at the time. Armar allegedly spoke to the four youths via Skype, and promised to help them join the IS. He allegedly instructed them to go to West Bengal, assuring that they would be taken to Dhaka from where arrangements for further travel would be made by his associates. After they were detained in Malda by the Hyderabad police, no case was filed against the youths and their names were not publicised in an effort to instil confidence in families to report youths targeted by jihadist recruiters. However, on December 26 last year, two of these four youths — Mohammed Abdullah Wasim Basith and Mazhussain Farooqui — along with Syed Umar
Farooq Hussaini, were again held at Nagpur airport by the
Telangana Police and Maharashtra ATS while attempting to travel to Srinagar to join a terror outfit there. They allegedly had plans to join the IS in Syria in the future. The alert was sounded after the youths' parents reported a day earlier that they were missing and their cellphones were switched off.
The three men belong to Maharashtra,
Karnataka and Jammu and Kashmir. They, along with their other unknown associates, were allegedly involved in a conspiracy to identify, motivate, radicalise, recruit and train Indian citizens in India and other countries for planning and executing terrorist attacks in India and in other friendly countries, the sources said.
The men are believed to be members of the Abu Dhabi module of the ISIS.
He is not a terrorist: Farhan's grandmother
Updated: February 1, 2016 05:38 IST
Farhan's grandmother suffers from various medical ailments.




Mehrunissa Sheikh (55) is surviving only on medicines for the past few days, her thoughts revolving around grandson Farhan, who she raised since he was a year-and-a-half old, and who is now a terror accused.
Farhan Mohammed Rafiq Sheikh (21), a resident of Dost Apartment in Kausa, Mumbra, was arrested by the National Investigation Agency on Friday after being deported from the United Arab Emirates along with two other Indians. The trio are alleged to have been planning terrorist attacks for the Islamic State (IS) and their involvement was allegedly revealed in the interrogation of the other suspects picked up by the NIA last week. Farhan is the second Mumbra resident after Mudabbir Sheikh, who was said to be a top recruiter for the IS in India, to be arrested for links to Islamic State.
Orphaned
Farhan lost his mother in an accident when he was one-and-a-half years old, and his father disappeared shortly thereafter. Mehrunissa, the sister of Farhan's maternal grandmother, raised him like her own child, and he even refers to her as ammi . She strongly refuted allegations of terror links that have been levelled against him. "The boy grew up in front of my eyes. Are they now telling me that he is a terrorist?" she said.
Farhan has been working in Dubai as a hardware engineer for three years.
"He did a course in computers and went to Dubai, where my own sons stay, so that he could find a job. He found a job and was working well over there. Around three months ago, I had gone to stay with my sons in Dubai for a few days. When I returned one evening after a shopping trip, I saw several members of the house crying. When I asked them what was wrong, they told me that Farhan had been detained by the police in UAE a few days ago, and that they had refrained from telling me as I have several stress related health problems," Mehrunissa said.
'Will I see him again?'
She returned to Mumbra a few days later, and Farhan would keep calling her every week. "He would only say that he is fine and that he would come home soon. Then on Saturday, officials from the Mumbra police came to my house and informed me that he had been arrested by the NIA. They asked me a lot of questions about him and left. Next, I got a call from some officer from Delhi, who again told me that he is fine and that I should not worry. All I keep hearing is that he is fine. But will I ever see him again?" said Mehrunissa.


Deported Mumbra man was arrested by UAE officials six months ago
Shaikh was deported to India along with Adnan Hussain (Karnataka) and Sheikh Azhar (Jammu and Kashmir) on Thursday. The trio is currently in NIA custody in New Delhi. Commenting on Shaikh's deportation, an ATS source said, "Farhan was working as a recruiter for the ISIS in Abu Dhabi for the last three years and used social media to radicalise young minds. He used the laptop given to him by his firm, where he worked as a hardware engineer."

Troubled childhood

Speaking to mid-day, Farhan's grandmother Mahrunisa Shaikh said, "Farhan is my sister's grandson. His mother committed suicide when he was two, following which his father disowned him. Since then I looked after him and ensured that he received education so that he could stand on his feet when the time comes."
Born in 1991, Farhan completed his SSC from Queen Mary's High School & Junior College, Mumbra and joined K J Somaiya college to pursue a bachelor's degree in science. However, he dropped out during the second-year.
"The police claimed he was misusing social networking sites. I was in Dubai when he was arrested. Whenever Farhan called from prison, he claimed innocence and said he would be released soon. I visit Dubai often to meet my son and relatives who work there. I last visited them just two months ago," Mahrunisa said. She said she was shocked when investigating officers visited her Mumbra residence on Saturday.

"I had heard about Mudabbir Shaikh, a Mumbra resident who recruited for ISIS. But their claim that my Farhan is also linked to the group threw me into a tizzy. I still can't believe what they said about him. Farhan is innocent," said a teary-eyed Mahrunisa.

Cop speak

Confirming Farhan's arrest, an investigating officer said, "The UAE police discovered that though Farhan wasn't harmful for their country, he was an ISIS recruiter for India. So he was let off following their investigation.
The officials then informed their counterparts in India, as NIA, IB and RAW had been monitoring his activities for his association with the extremist group as a recruiter. Further probe revealed that Farhan had direct access to Yusuf Al-Hindi, believed to be supreme commander of ISIS India chapter, who operates from Waziristan."
Father of man deported from UAE for 'IS links' says son a very simple boy
Updated: January 31, 2016 1:40 am
The family of Sheikh Azhar-ul-Islam, one of the three men deported from the United Arab Emirates (UAE) for their alleged links with Islamic State (IS), said he had gone to the UAE seven months ago after he had found a job in the hotel industry there. A resident of Preng village in central
Kashmir
's Kangan, 25-year-old Azhar was doing his Bachelors in Education (B.Ed) course when he left for the UAE. He also has a BA degree from Government Degree College at Ganderbal.
The NIA had arrested Azhar and the other two suspected of having IS links upon their arrival at New Delhi's international airport Friday. Meanwhile, the Ganderbal police said there was "nothing adverse" against Azhar in police records. "He has not been on the police radar ever," said a senior police officer.
Azhar's father Sheikh Abdul Sattar, who runs a shop, told
The Indian Express
, "He was a very simple boy. Everyone in the village knows that. We don't know anything about what he was doing there (in UAE). He told us that he has got a job there in some hotel and left."
Sattar said his son was in touch with the family all these months and had said he wanted to return to Kashmir. "He would call his mother often. She would tell me that he weeps every time he calls. So, she told him to return to the Valley and he, too, said that he will come back," Sattar said. He said the family learnt about the arrest on Saturday morning when a team from the police's investigation department came to their house asking about Azhar.
Dubai catches to suspected IS recruiter, sleuths add new link to emerging chain
Updated: February 11, 2016 2:04 am
Common links have emerged between the group of 20 men arrested by NIA in connection with its case against the
Islamic State
and three youths deported last month from Dubai for working as alleged IS recruiters. The two groups are said to be linked not only through members but also through a common handler — named by investigators as Yusuf al-Hindi, and suspected to be former Indian Mujahideen operative Shafi Armar.
In the last few weeks, NIA has arrested 20 men from across the country for floating an organisation named Junood al-Khilafa-e-Hind (JKH), which would carry out attacks on vital installations, foreigners and policemen in the name of being an Islamic State franchise. The group is suspected to have been raised and nurtured by Shafi Armar.
On January 28, NIA arrested three youths — Adnan Hussain from Karnataka, Mohammad Farhan from Maharashtra and Sheikh Azhar a- Islam from Jammu & Kashmir — after they were deported from Dubai for suspected dalliance with Islamic State.
NIA investigations have now found that several members of JKH were in touch with members of the group deported from Dubai. "At least Farhan and Mudabbir Sheikh (chief of JKH) knew each other well. Both are residents of Mumbra near Mumbai," said an NIA investigator.
The Dubai group too was allegedly in touch with Armar, through an intermediary. "Yusuf al-Hindi is the common link between the two groups. The Dubai group too took its instructions from Yusuf, an Internet figure whom we suspect to be Armar. Adnan, Farhan and Azhar were constantly in touch with a person who was taking instructions from Armar," said an NIA investigator.
However, unlike JKH, the Dubai group was not asked to launch attacks in India or anywhere else, NIA sources said. "While JKH members wanted to go and join the war in Syria some day, the Dubai group has no such desire. It just wanted to motivate and send others. Armar had asked them to do so. He had also asked them to arrange for finances and contribute themselves for facilitating travel of youth to Syria," said an investigator.
The probe has also found that in Dubai, only Farhan and Azhar had met each other. The group was largely in touch with one another over the Internet.
Armar had allegedly sent money to Adnan who, in turn, is said to have wired it to four youths from Hyderabad who were caught last year in Malda, West Bengal, trying to sneak into Bangladesh from where they allegedly planned to go to Syria.
Islamic State suspect tells NIA how he kept blocked FB page active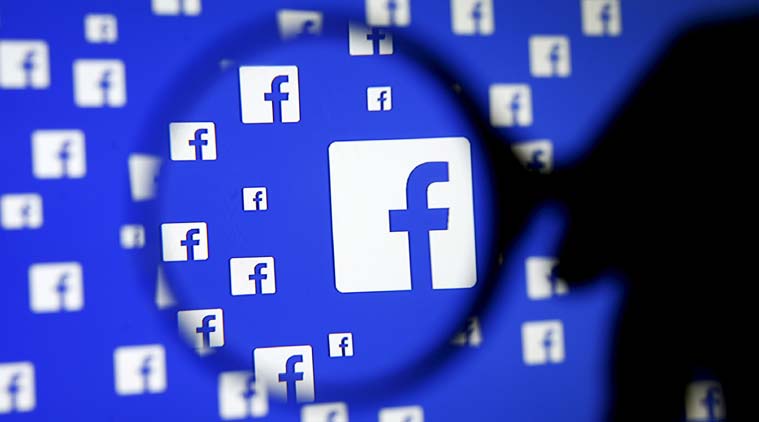 Adnan Hussain alias Adnan Damudi, a former SIMI activist from Bhatkal who was deported from the UAE recently for alleged links with Islamic State, has explained to NIA interrogators why agencies across the world seem unable to stop IS propaganda from spreading through the Internet.
Damudi, who worked as an event manager for a telecom company in the UAE, has explained how, with the help of a Serbian national, he was able to resurrect his pro-IS Facebook page minutes after it was blocked several times.
Damudi launched a Facebook page, 'Islamic News Around The World', about a year ago to discuss radical Islam and spread IS propaganda, said NIA sources. He also launched a WhatsApp group by the same name. His Facebook page was very popular and had pro-IS members from Nigeria, Serbia, Malaysia, Syria, Iraq and India.
Months after the launch, the page was red-flagged by agencies and blocked by Facebook. When Damudi tried to relaunch it, he was asked for a mobile number and a one-time password (OTP) sent to the mentioned number. This is a safeguard introduced recently to ensure Facebook pages are not misused.
After Damudi exhausted all the local numbers that he owned, he reportedly discussed the matter with members of his WhatsApp group.
"That's when a Serbian national, who Damudi suspects worked for a telecom company, came to his rescue. The Serbian gave Damudi a new number each time the Facebook page was blocked, and supplied him an OTP almost immediately. Due to this, despite best attempts, Damudi's Facebook page could never be blocked permanently," said an intelligence officer.
Damudi, who was deported to India along with J&K-born Azhar Al Islam and Mumbai-born Farhan Sheikh on January 29 for allegedly propagating IS ideology and recruiting for the outfit, has also told the agency that he never wanted to join the IS in Syria. "He says when he saw videos of IS beheadings, he could not take it. He says he asked other members of the group whether it was justified, and nobody could give a satisfactory answer. He says that's why he decided he would just work for it from UAE," the officer said.
Damudi has reportedly told his interrogators that though he was in touch with former Indian Mujahideen member Shafi Armar over the Internet, and the two often discussed pro-IS agenda, he was not taking any financial help from him. "He says he had enough money of his own and he was helping youth interested in going to Syria with his own money," said another officer.
Damudi is suspected to have sent Rs 50,000 to four youths from Hyderabad who were detained in West Bengal last year for trying to cross over to Bangladesh, from where they reportedly planned to go to Syria.
Dubai-based Indian funded girls to join ISIS at Pakistan man's behest: NIA
New Delhi
: Three girls from the Philippines and Tunisia, who were alleged to be ISIS sympathisers, were given money by a Dubai-based Indian supporter of the terror outfit on the instructions of a Pakistani national, the NIA has said. The agency has claimed that Maharashtra resident Mohammed Farhan Shaikh, who was arrested in 2016 along with two others after being deported from the UAE for alleged ISIS links, had funded these girls, after money was given to him in Dubai by one Khalid, who is alleged to be from Pakistan. NIA has alleged that Shaikh, who was in Dubai in 2015, had transferred 3894.24 United Arab Emirates Dirham (UAED) to a Tunisian girl, Sarra Ghribi, who wanted to join ISIS, in seven instalments through the global payment service, Western Union, between February 5, 2015 and April 24 that year.
National Investigation Agency (NIA) has claimed before a court here that Shaikh had transferred 1257.63 UAED and 846.75 UAED to Jannah Qassim and Johaira L Macasimpang, residents of Philippines, on June 24, 2015. In his disclosure statement recorded by NIA which has been annexed in the charge sheet, Shaikh has claimed that in January 2015, he got in touch with Ghribi through Facebook. She was a "supporter and sympathiser" of Islamic State of Iraq and Syria (ISIS).
"She (Ghribi) was interested to join ISIS. She approached me and asked for money. Same thing I told to Khalid that there is a Tunisian girl who wants to go to Syria and she needs money. He told me to come to his showroom and over there, Khalid gave me 1300 Dirham and I paid that money to Sarra Ghribi."
"Later, Khalid gave me 5000 Dirham to give to Ghribi. On June 2, 2015, Khalid deposited 5000 Dirham in my bank account. I paid 5000 Dirham in total to Ghribi. I made all the money transaction through Western Union," Shaikh has said. Shaikh has claimed in his disclosure statement that he had met Khalid, who used to work in a car showroom in Dubai, for the first time in February 2015 and in that meeting, he was given money to pay to Ghribi. Shaikh also said that in June 2015, Khalid told him to pay money to the two girls from Philippines. In its charge sheet, the agency has alleged that "KK (Khalid) and accused number 3 (Shaikh) had connived to raise, collect and transfer funds to Sarra Ghribi of Tunisia and two persons namely Jannah Qassim and Johaira L Macasimpang, residents of Philippines, affiliated to ISIS".
REVEALED: Conspiracy to recruit into the IS hatched in Chennai
Investigations show that this module had managed to recruit eight persons from Tamil Nadu and one from Telangana. The module members in Abu Dhabi were in touch with youth in Chennai and Telangana to recruit, NIA investigations also show.
The probe also found that apart from recruiting into the IS, the module also planned on carrying out attacks in India. All the members were being managed by Shafi Armar who is the alleged boss for the IS activities in India. Armar is believed to be in Syria and controls the module, Intelligence Bureau officials say.
The module apart from planning attacks is also said to have facilitated the travel of several youth to Syria who showed interest in joining the IS. NIA officials say that this probe has a very wide ambit. The NIA had busted a India wide module last year in which it was found youth from across the country had been recruited into the IS which calls itself the Junood ul Khilafa Hind.