Update (January 2018): The girl, who turned 18 in November 2017, has been identified as Sadiya Anwar Shaikh. She is suspected of being involved a potential ISIS suicide attack in Kashmir. For the latest updates, visit visit #Pune 001
Allah sent ATS to save our daughter: De-radicalised Pune girl's family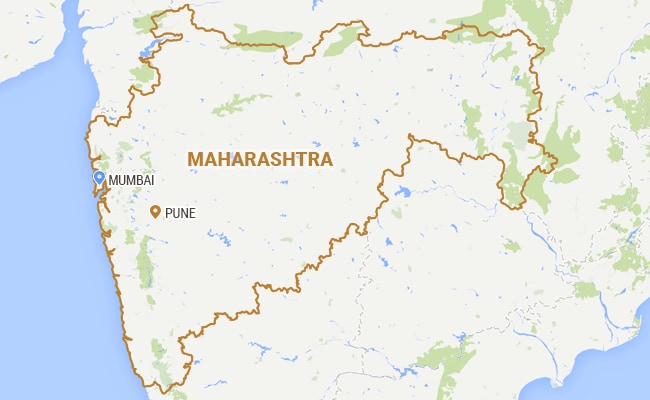 Update (11/6)
The National Investigation Agency probing the alleged ISIS module in India has managed to get a plethora of information from the chat transcripts. Among the many transcripts being scrutinised by the NIA, one read, " Good News, Ashok Singhal is dead."
Sirajuddin one of the main members of this alleged module was the most vocal on the chats. He would communicate with several members and even had spoken about the establishment of a Caliphate in Kashmir. He felt that the ISIS should launch its movement in Kashmir.
Celebrating death of VHP leader:
The chats do indicate that there was a clear amount of hatred that these members had for India. They felt that India must be rid of the Constitution and must be governed by the Caliphate.
They would discuss every issue in India. On November 17, 2005 following the death of VHP leader, Ashok Singhal, there were celebrations online.
Sirajuddin who conveyed the news regarding the death of Singhal posted online, " Good News, Ashok Singhal is dead." NIA officials say that there were constant attempts to communalise the youth they were trying to draw towards them.
He would boast that he had nearly 300 members with him. He also speaks about roping in more women into their fold.
Sirajuddin, had several times indicated that he wanted to go to Syria and train. However he was clear that after the training he wanted to return to India and launch the movement in a big way from Kashmir.
In one of the chats, he says that Kashmir should not be governed by Pakistan. It should be under the Caliphate and he had even prepared a special currency for the state.
Update (10/6)
'IS man' posted item on surveillance: Chargesheet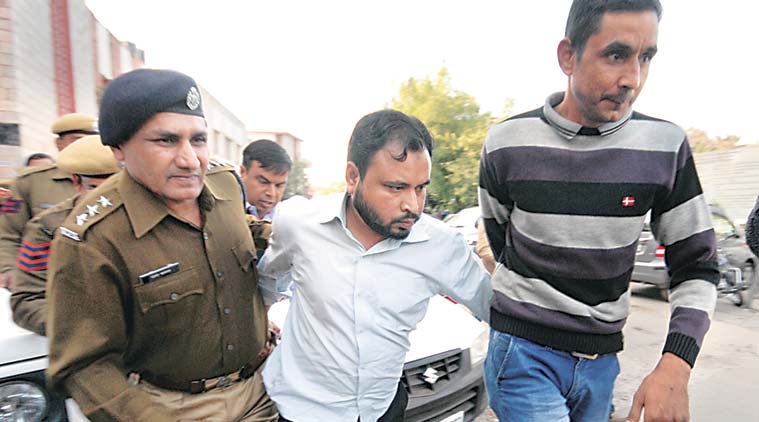 Days before his arrest late last year, Indian Oil Corporation Limited (IOCL) employee Mohammad Sirajuddin, accused of being an "Islamic State (IS) member", had shared a news item on social media saying 150 youths were under surveillance of Indian investigating agencies for leanings towards IS, and allegedly posted guidelines regarding online "security".
This is part of the 2,500-page chargesheet filed by the NIA recently in a Jaipur court against the former IOCL assistant marketing manager, that essentially talks about Sirajuddin's activities on social media.
Sirajuddin shared the item on surveillance on November 19, 2015, and was arrested from Jaipur on December 10 by the Rajasthan ATS, for allegedly propagating IS ideology and inciting others to become its members. A resident of Gulbarga, Karnataka, and a father of two, Sirajuddin, while sharing the said news, had commented, "You are under surveillance! Be careful Indian brothers."
Next day, on November 20, says the NIA chargesheet, he circulated six-point guidelines for "online security". He also allegedly "guided" a contact to use virtual private network (VPN), "that will hide ur IP address and misguide if anyone searches for it to track u online (sic)".
Other charges against Sirajuddin, who is lodged in Central Jail, Jaipur, include that in his conversations with his wife on WhatsApp, he "revealed" his intentions to make his son a mujahid to "go to heaven through his deeds, join IS with or without his family". The chargesheet talks about the 33-year-old's interactions on Facebook, WhatsApp, Telegram, Twitter, SMS, his Call Detail Records, as well as alleged "radical" documents downloaded by him.
According to the charge-sheet, Sirajuddin was in touch with several "radical" persons in various countries, including "IS operatives", on social media. And that in a conversation with Abu Munafil Mufanil, an alleged IS operative, he had discussed plans to join the outfit, the route he should take, the cost of air journey from India to the Libyan capital of Tripoli.
Sirajuddin's lawyer Paker Farooq says his interactions were "merely an exchange of views". Denying the allegations, Sirajuddin's wife Yasmeen Tarannum said, "He wanted to know about IS and may have downloaded something, but that is all. He is very humble and never even had an argument with anyone. How can they say he wanted to hurt anyone? They claim he was on the same WhatsApp group as some people in other countries? How does that make him an IS member?" She added that conversations, including between Sirajuddin and her, had been presented in a misleading manner.
Asserting that Sirajuddin was innocent, his father Mohammad Sarwar said, "We have hopes the court will deliver justice."
Update
(
5/6
) The National Investigation Agency on Saturday filed a chargesheet in a Jaipur court against 33-year-old Mohammed Sirajuddin for allegedly propagating Islamic State (IS) ideology and inciting others to become members of the banned organisation.
A resident of Gulbarga, Karnataka, Sirajuddin was working as an assistant manager with the Indian Oil Corporation Limited (IOCL) in Jaipur and lived with his wife and two children, when he was arrested by the Rajasthan ATS on December 10 last year.
As per NIA officials, "Investigation conducted has brought on record evidences of his incriminating chats, posts, videos, images and comments on Facebook, Whatsapp, Telegram and Twitter (which were) shared and circulated in groups and channels on various social networking sites. Investigation has also established his association with ISIS operatives from various countries who were actively propagating, promoting and inciting people online to join ISIS."
The chargesheet was filed under IPC section 120B (criminal conspiracy) as well as sections 13 (punishment for unlawful activities), 18 (punishment for terrorist conspiracy, etc.), 38 (membership of terrorist organisation) and 39 (offences relating to the support given to a terrorist organisation) of the Unlawful Activities (Prevention) Act, 1967.
NIA public prosecutor Ashwini Sharma said, "Sirajuddin was preparing to go to Tripoli, in Libya, and his passport was ready. He was active on the internet and communicated with people in various countries, including Libya, Iran, Iraq, Syria."
While Sirajuddin was not produced in court, his lawyer Paker Farooq opposed the charges and said, "From the start, we have been stating that he has only exchanged his views on WhatsApp which is neither an offence nor a crime. Similarly, if you download material from the internet while surfing, it is not a crime."
Referring to the nearly 2,500-page chargesheet, Farooq told The Sunday Express, "Our major concern is that the ATS had seized a laptop and a mobile phone from Sirajuddin on December 6 last year but arrested him on December 10. What was added or altered (in the laptop and the mobile phone), will be known only once we get through the chargesheet." Official records show one laptop (Apple MacBook), one dual SIM mobile, two SIMs and a Secure Digital (SD) card was seized from Sirajuddin at the time of his arrest. Sirajuddin's brother Mohammad Riyaz said, "We have full faith in the judiciary and are hopeful that justice will be delivered and his name will be cleared."
Update (3/1)
The ATS had launched a campaign to help de-radicalise youth who have fallen prey to ISIS handlers and recruiters online. The campaign has so far helped rescue 25 youth from across the state, and Islamic clerics and scholars are aiding the ATS in this initiative. While screening the social media groups, the ATS discovered a 17-year-old girl from Pune, nicknamed Radical Gun, who was being coaxed to fly to Syria and attend to wounded soldiers. The teenager had a 90% score in her SSC and was pursuing medicine when she was roped in by the social media handlers.
Another youth that the ATS rescued was a Hindu engineering student, who had converted to Islam and had been teaching Arabic at Madrassas across Gujarat and Uttar Pradesh. The boy is now helping the ATS sift through jihadi material that is printed in Urdu and Arabic and circulated across social media.
'They Wanted Me To Treat War Victims In Syria'
The 17-year-old girl is a lone child from an affluent family in Pune. "Between April and August 2015, I was waiting for college to resume and whiling time online. I came across the ISIS and my curiosity got the better of me," the girl said.
"I started reading up on why people were supporting ISIS. The information that I found was about the Dos and Don'ts about Islam. But later, as I moved to Facebook, I became a part of the ISIS web group. I shed my western attire and began wearing the burkha," she added.
"The group members kept egging me on, as I was the youngest in the group. I was online 24/7 posting and preaching."
This was when the group urged her and offered to sponsor her medical education, so that she could attend to the wounded soldiers involved in the war in Syria.
"Cops landed at my house and I was scared that I would be arrested. However, I am thankful to the ATS for rescuing me from the dark side of the ISIS. They helped me with sessions where Islamic scholars revealed the truth to me," the 17-year-old added.
"This is really a new life for me. And now I have promised the ATS that I will help them in de-radicalising youth and be part of the initiative."
ATS Campaign
The ATS initiative has so far been able to rescue about 25 youth. ACP Bhanupratap Barge said, "During the interrogation of the suspects we came to know that youngsters are brained washed and are often not aware of what they are doing. In our interaction sessions with students we share information about terror outfits, sleeper cells, their funding and operational methods. We have more than 12,000 volunteers from different colleges, who share and pass on information about suspicious movement in their area and also about missing youngsters."
Help the ATS: If you spot any suspicious activity, you can share the info by dropping a mail at ig.ats@mahapolice.gov.in or call on 022 23087336
Update
(
26/12
) A new twist has emerged in the Anti-Terrorism Squad's (ATS) investigations into the case of the missing Malwani men. The ATS suspects that the 17-year-old Pune girl — named 'Radical Gun' in jihadi chat rooms — was in touch with
one of the Malwani four
, and could have been instrumental in radicalising him. An ATS officer said, "Sirajuddin had given her a list of a few people. We even went through an online list of the girl's group. We were shocked to find a name resembling that of one of the Malwani four, Wajid Sheikh. We suspect that it is the same Wajid who went missing, and was traced by our ATS team in Pune. We are currently verifying this, but both Wajid and girl are tough nuts to crack."
The officer added, "Sirajuddin had tasked the girl with radicalising others. He had one lakh followers on Facebook. The girl was promised that she would go to Syria by 2017, where she could pursue medical studies and help ISIS. She was very good in putting forward the ideology, and had radicalised several youths."
"We are trying to solve the mystery behind the Pune angle. She was part of a highly complex network of ISIS sympathisers," said the officer. Currently, the girl is being de-radicalised by her parents and Muslim clerics. She is being taught the actual meaning of jihad and Islam.
Update
(
23/12)
The 17-year-old Pune girl – who had been radicalised online – had earned the moniker 'Radical Gun'. She had brainwashed four others as well. A top ATS officer said, "She was only identified as Radical Gun on the Internet and with a group promoting ISIS propaganda. In just four months, she was radicalised in such a way that she later started radicalising other youths. She would teach and convert people. All the contacts in her group are on the radar, several of who are from Maharashtra." She is currently being de-radicalised by the ATS and Islamic clerics.
Update (22/12)
Sirajuddin, an Indian Oil Corporation officer who has been detained in Jaipur. He allegedly radicalized the Pune girl and has been produced in a Jaipur court. There is no 'solid evidence' against him even though it was through his laptop that the Pune girl came to the attention of the authorities.