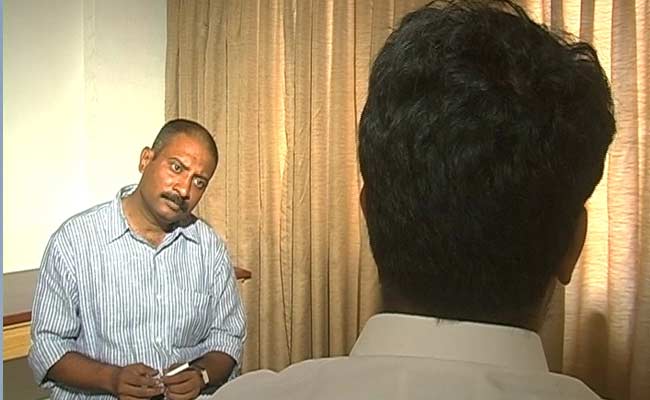 New Delhi:
Last year around this time, 25-year-old Anwar (name changed), successfully walked through immigration at the Mumbai airport and flew to Dubai. He would eventually reach Turkey, in a plan to slip into Syria to fight for the Islamic State or IS.
Pretending to be a business executive in a shell company now being investigated, Anwar, who holds a diploma in computer applications, would walk through several airports on his way to Turkey. The business visas stamped on his passport - which his IS handlers in India helped him get - ensured no questions were asked at any airport.
"In Dubai IS sympathizers put us up in a hotel, everything was paid for," Anwar, now back in India, told NDTV.
Anwar did not slip into Syria. He says he met members of the IS Army at the famous Suleymaniye Mosque in Istanbul "after prayers," but by then he had had a change of heart. He sneaked out when his handler was asleep and headed straight to the Indian Embassy in Ankara, which helped him get back home.
Now in a de-radicalisation programme run by security agencies, Anwar explained why he did not walk the last few kilometres into Syria: "Their behaviour changed as soon as we reached Dubai. They were ill-treating me and I was homesick."
Anwar lives at home with his parents and now works in a trading firm in his home-town. A highlight of the de-radicalization programme is that unless IS sympathizers or recruits have committed a crime, they are not arrested or booked.
"We feel it is better to de-radicalize them and help them rebuild their lives," a senior intelligence officer said. NDTV has been able to verify that at least 70 people - mostly men and women in their 20s who have attempted to join the IS - are part of the programme. There could be more.
Anwar agreed to speak to NDTV, but not on camera. He met the Islamic State about two years ago. A post on Facebook was spotted by IS talent hunters and a few days later, he said, an Islamic State member met him near Chennai.
"They go to people who are educated, have an understanding of world politics and are religious," Anwar said, adding, "I was interested in Islam and the happenings in Iraq, Syria and Iran."
It took about 11 months for his handlers to convince him on the need to make the journey to Syria to fight for "the brotherhood of Islam." Anwar said he was promised the rank of Lieutenant Colonel in the Islamic State army.
They also promised him "marriage with a pretty Syrian woman" and money for his family in case he died fighting for the IS. Besides this, Anwar said, he was given about a lakh for his passport, visa and other expenses.
Though Anwar has cooperated with security agencies after his return, his IS handler in India and who accompanied him to Turkey, remains untraced. "We have a fair idea who he is, and in all likelihood, he continued to Syria," an official monitoring Anwar's de-radicalization programme said.
Security agencies running the programme say they are stretched, with not enough personnel trained to prevent attacks, infiltrate Jihadi groups and provide counselling. "Complete de-radicalization means the person poses no threat any more to society. The success rate is about 50 per cent. The rest need to watched every moment, till we are certain," an intelligence official said.
Officially, New Delhi maintains that the Islamic State has no significant presence in India, but facts on the ground don't add up.
In all the 15-odd years that the Al Qaida was the pre-eminent global terror group, a single Indian joined its ranks - Bangalore-born Kafeel Ahmed who carried out the 2007 attack at the Glasgow Airport in Scotland. But six Indians have already been killed in Syria fighting for the Islamic State.
Another 70, many of them engineers, chartered accounts and medical professionals have wanted to join the Islamic State and about 60 have been stopped at various Indian airports.
NDTV